Published: 02 Dec 2020
What Makes Quality Assurance Essential for Banking Systems?
Last Updated: 20 Jul 2022
Content 1. An overview of the current banking industry 2. What are today's customers looking for in banking apps? 3. Latest statistics depicting banking apps usage dominance during the pandemic 4. Why should banking systems leverage Quality Assurance (QA) testing? 5. 10 Reasons why QA testing should be leveraged by banking systems 6. Conclusion
An overview of the current banking industry
There has been a lot of buzz regarding digitization and the use of new-age technology in the banking sector in recent years. Undoubtedly, the current pandemic has led to the increased usage of banking mobile apps and web apps. According to Sensor Tower, there have been nearly 1.24 billion downloads of finance apps in Q2 2020, 840 million of which were made through Google Play, compared to 395 million through the iOS App Store. This statistics depicts the increased interest of customer towards banking applications.
It is predicted that to achieve more digitization in banking systems, the use of advanced technologies such as artificial intelligence, machine learning, cloud services, and blockchain is expected to rise. The customer experience (CX) and customer data security continue to remain the primary focus for the financial sector for which banking systems are looking for ways to improve their applications, simplify customer journey, and provide them with a seamless omnichannel experience. Hence, we are sharing some of the important features which today's banking customers are looking for in digital banking apps.
What are today's customers looking for in banking apps?
● Customers prefer banking applications to be instantly loaded, easy to operate and smooth transactions processing to deliver them a simplified and great user experience
● Experts believe that banking through mobile devices is much safer in comparison to open websites. Thus, today customers are looking for more secure and reliable banking applications that deliver a seamless transaction experience
● Due to the current pandemic, irrespective of the person's age, everyone continues to focus on online banking having easy interface and quick access to various transactions features
● Customers also prefer apps to load faster and balance loads of users and remain flawless with no downtime while in use
● Customers want their banking apps to notify them of their balances and other important notifications to ease their banking process and get informed messages
● Mobile app ATM Connectivity to enable access to ATM via scanning is one upcoming trend that people are looking forward to
● Banking application features such as voice payments and image recognition are some more features needed by banking app users
Latest statistics depicting banking apps usage dominance during the pandemic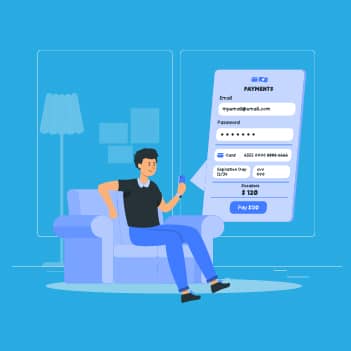 ● According to Globenewswire, the global mobile banking market was valued at $715.3 million in 2018 and is expected to reach $1,824.7 million by 2026, registering a CAGR of 12.2% from 2019-2026
● According to Statista, 90% of users in the U.S. use mobile banking apps to check their balances, 79% do it to view recent transactions, 59% to pay bills, and 57% to make transfers. These statistics depict that a large set of the population uses mobile banking services and thus, the great UI of the mobile application is the need of the hour
● According to Statista, the average weekly usage of fintech apps in Japan went up by 55 percent, in South Korea it went up by 35%, and in the United States by 20% between December 29, 2019, to March 1, 2020, which coincides with the beginning of the COVID-19 pandemic
● According to the World Retail Banking Report 2020 (WRBR) published by Capgemini and Efma, the report states that over half (57%) of the consumers now prefer internet banking, up from 49% pre-COVID-19, and 55% prefer banking mobile apps, compared with 47% previously, the stakes have risen further as the COVID-19 context continues to move consumers towards digital banking
With the sudden spurt in the usage of digital banking apps, it becomes important for banking systems to ensure their mobile and web apps are digitalized and deliver a great user experience by leveraging Quality Assurance (QA) best practices.
Why should banking systems leverage Quality Assurance (QA) testing?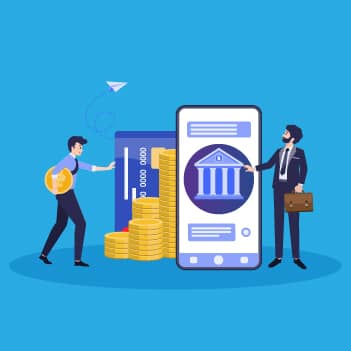 As technology is evolving, financial institutions are rapidly adopting digital technology and are moving towards digitization. The banking industry now heavily depends on technology and various types of banking applications, which need to perform seamlessly to provide a great experience to the customer.
Since banks deal with crucial customer data and heavy transactions 24/7, it becomes essentially important for banking systems to have the right QA strategy in place. QA testing helps to improve the quality of these banking products before releasing them to the market to ensure the product is defect-free, enabling seamless transactions and deliver a great customer experience. Hence, it is essential for banking systems to leverage QA testing to get high-quality and flawless mobile apps.
10 Reasons why QA testing should be leveraged by banking systems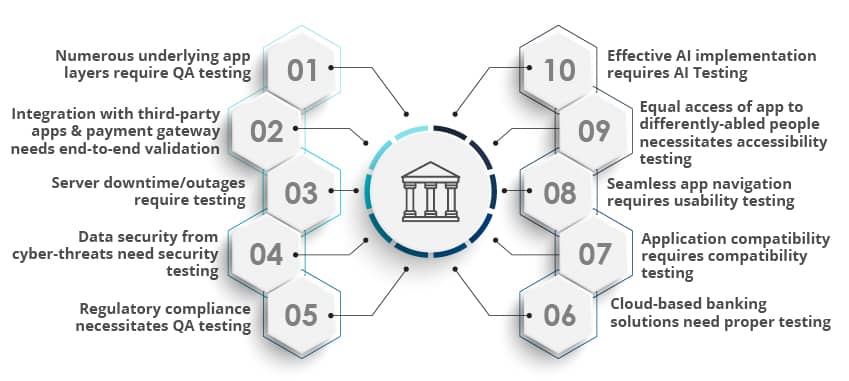 1. Numerous underlying app layers require QA testing: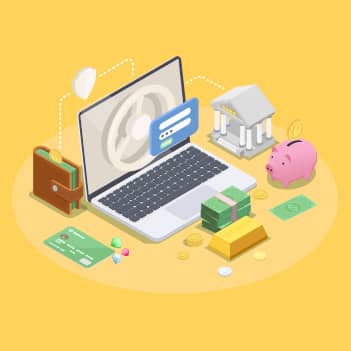 Banking applications usually have a multi-tier architecture or N-tier architecture. The most common 3 tier architecture has three layers namely presentation, application, and database layers. Since the API layers contain the logic of an application and directly touches both the data layer and presentation layers, it requires end-to-end QA testing.
With the advent of Open APIs, new business opportunities are delivered at the core of banking services. Thus, to enable such services, the back-end and middleware systems must be prepared to support open APIs which involves complex integrations. Hence, it becomes mandatory to validate all these underlying layers through API testing with a robust quality assurance process involved.
2. Integration with third-party apps & payment gateway needs end-to-end validation: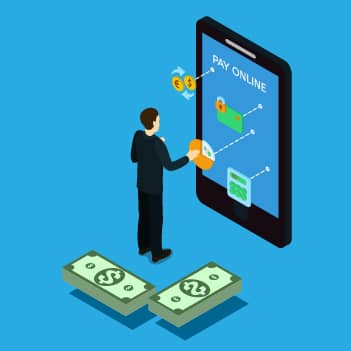 Banking systems require large scale integration with third-party apps such as eCommerce apps, gaming applications, food delivery applications, etc. To ensure that applications are well integrated with third-party applications and function properly, it is essential to conduct Integration and functional testing of banking systems.
Many times, we hear of cases where customer's money gets stuck in the payment gateway and leads to transaction failure or pending status along with the deduction of money from their respective bank accounts. These type of glitches annoys the customer deeply. Hence, to ensure that your banking systems have stable payment gateway integration that provides a seamless transaction experience to customers, an effective QA testing is essential.
3. Server downtime/outages require testing: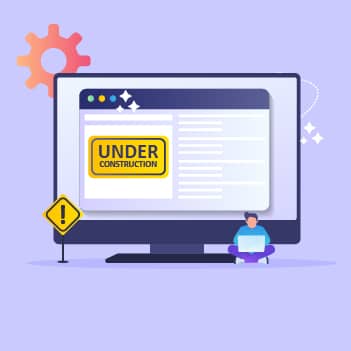 Many times, banks face server issues or downtime which affects the working of banks and customers as well. Server downtime or outage leads to delayed payments or failed transactions which in turn causes loss to banks and customers get annoyed as well. Therefore, banking servers and applications need to be quality tested and assured to avoid server outage and ensure high performing applications under all load conditions.
4. Data security from cyber-threats need security testing: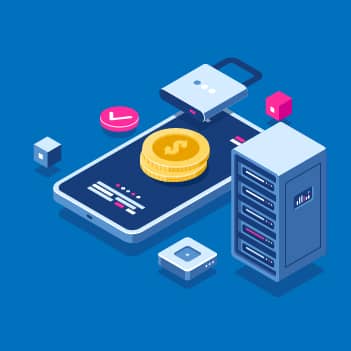 Banks deals with crucial and confidential customer data and therefore the safety and privacy of data are of utmost importance. Banks ensure all possible efforts to save the data from cyber-attacks. But, as technology is evolving, hackers are using all possible means to hack customer data many-a-time.
Therefore, it is very essential to conduct vulnerability testing of banking systems to see there are no security loopholes in the system which can be exploited by cyber attackers.
5. Regulatory compliance necessitates QA testing: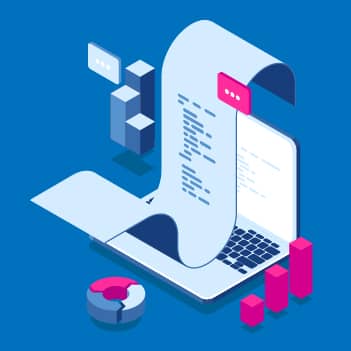 Financial institutions have to comply with certain rules, compliances, and regulations. Therefore, all banking systems need to be QA tested to validate that they are not missing on any open banking API terms and conditions.
6. Cloud-based banking solutions need proper testing: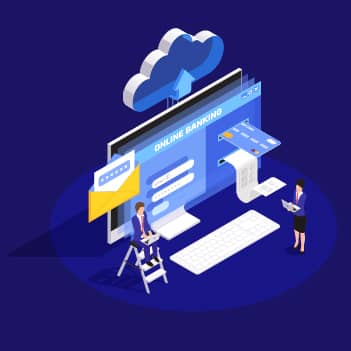 With the increasing surge of cloud technology, banks are moving their infrastructure to the cloud. Most of the banks have adopted a hybrid cloud model, where they have considered the private cloud for most critical processes and applications, and the public cloud for non-critical processes and applications.
Successful cloud implementation is still a challenge for many financial institutions. Hence, cloud app testing helps in ensuring the smooth functioning of cloud-based banking solutions by ensuring the successful implementation of cloud solutions. This cloud testing process also ensures that data is migrated successfully without any loss, while data migration takes place for the banking systems.
7. Application compatibility requires compatibility testing: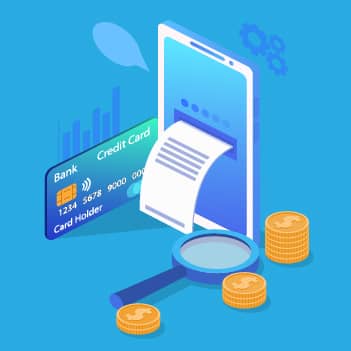 A large population of customers accesses banking applications on different mobile devices, operating systems, and browsers. Therefore, it is essential for banking systems to ensure their banking apps are compatible with various devices, OS, etc. Therefore, mobile app compatibility testing should be leveraged.
8. Seamless app navigation requires usability testing: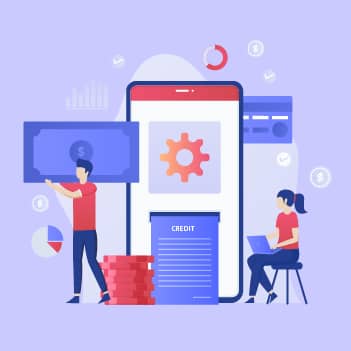 As users access the mobile or web apps, they must navigate to the exact page the user is looking for and should deliver easy and simple navigation through the app. Thus, to ensure the app allows easy and proper navigation and gives accurate output against the input given by the user,usability testing of banking applications and web apps is necessary.
9. Equal access of app to differently-abled people necessitates accessibility testing: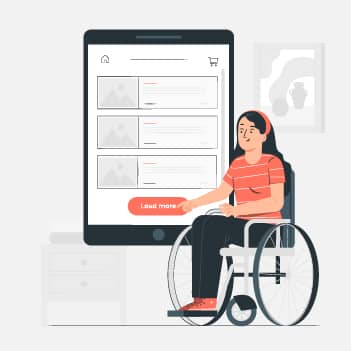 Since banking services are availed by almost every section of society which includes a differently-abled population as well, hence it becomes a mandate to have such applications that follow all accessibility regulations and enables easy access to a differently-abled population to ensure inclusivity and to fulfill societal responsibility.
10. Effective AI implementation requires AI Testing: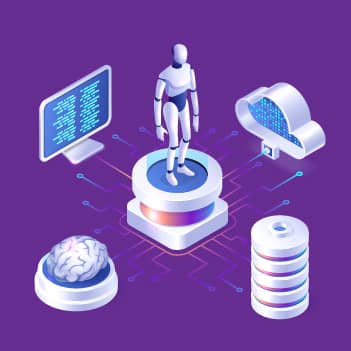 The banking sector is constantly striving to adopt AI to enable advanced data analytics, reduce fraudulent practices, and save considerable cost and time. According to an April 2019 report from IHS Markit, the business value of AI in global banking will reach $300 billion by 2030. Thus, AI testing of the banking system is essential to help the banking sector enable effective AI implementation to ensure innovation and deliver exceptional customer experience.
Conclusion
Today, the banking industry is rapidly evolving and moving towards digitalization. Banking applications are an essential part of the banking industry and these applications need to deliver an unmatched experience to customers in terms of quality, performance, usability, reliability, security, etc.
Hence, banking systems should leverage quality assurance to ensure seamless banking apps are enabled for their customers to deliver a great customer experience. Therefore, banking systems require robust end-to-end digital testing of their systems by next-gen testing services provider to get high-quality banking applications to deliver a seamless user experience.