Published: 05 Nov 2020
Are your eCommerce and Retail Apps Ready for Black Friday 2022?
Last Updated: 29 Jul 2022
Content 1. How is Black Friday 2022 going to be different? 2. Major areas where Black Friday 2022 is going to be different   2.1 More online competition than ever   2.2 Black Friday 2022 will not be a one week-end show   2.3 Innovative slot system may be the trend   2.4 Sneak peeks and flash sales might dominate 3. Challenges eCommerce Businesses face during Black Friday 4. How can you overcome these Black Friday challenges? 5. Conclusion
How is Black Friday 2022 going to be different?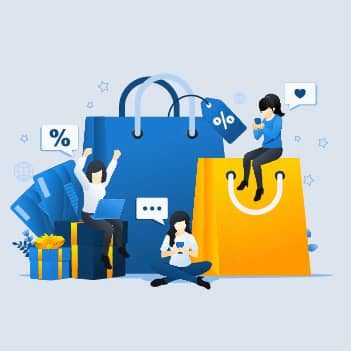 Black Friday is just around the corner and in these unprecedented pandemic times, this year's Black Friday is certainly going to be different with more merchants to participate online. You can expect great enchanting deals as businesses are in dire need of increasing their sales amidst the pandemic. It is true to say that challenges always present an opportunity for innovation, and undoubtedly Black Friday has certainly changed a lot over the years, and it is going to be extra different this year.
Major areas where Black Friday 2022 is going to be different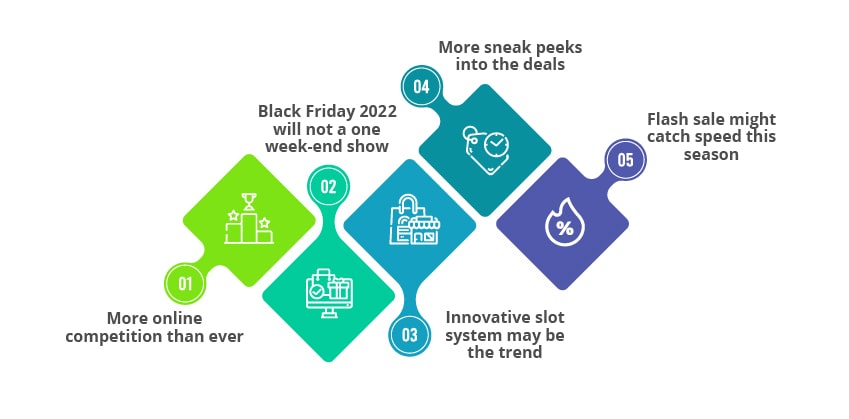 More online competition than ever: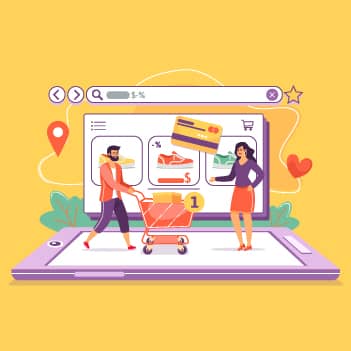 The current pandemic has boosted online sales and made people prefer online shopping; therefore, this year you can expect to see more online competition than ever. Many merchants are expected to come up and sell their products online with some heavier discounts than usual.
Moreover, due to the pandemic, revenues of businesses have declined and therefore businesses are waiting eagerly for the Black Friday 2022. For most retailers & eCommerce businesses, this Black Friday 2022 is one of the best options for improving their sales with some delightful options to attract more customers.
Black Friday 2022 will not be a one week-end show: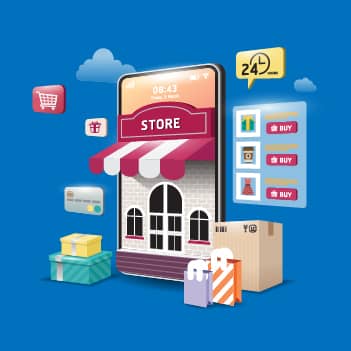 If you are an avid shopper, you might already be aware that Black Friday is now not limited to just a few days. It is likely to extend and become more of a month-long event with almost all merchants, and eCommerce players already displaying their prime day deals.
Evidently, it has become more important for businesses to have a deeper look into their e-commerce platforms, as it should support huge traffic seamlessly during this holiday season. Your system should be fully functional to deliver great shopping to your users.
Innovative slot system may be the trend: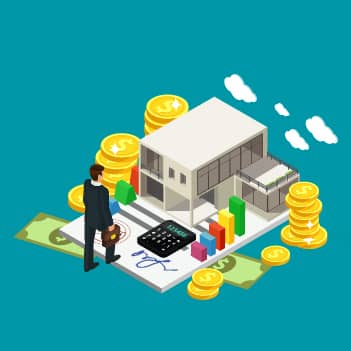 Retailers are planning to avoid overload on their servers and offer a seamless experience to their customers and are planning to go with a slot system. Customers need to register themselves in one of the slots, as per the availability of slots and according to their convenience to get an effective online buying experience.
In this way, both the customer and the businesses will be benefited by reducing the load on the server and the probable chances of server downtime.
Your platform should be well prepared to deliver a great usability experience with slot booking and deliver a great CX with well-tested systems ahead of the sales season.
Sneak peeks and flash sales might dominate: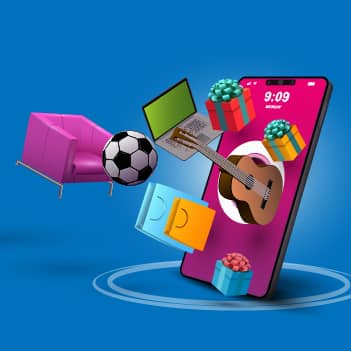 Typically, some merchants have already started displaying their products with customers getting a sneak peek of the offers in advance of the season. This way, customers can pick up their favorites and add them up to the cart in advance, to get a seamless user experience. Although, the cart can only be processed during the sales period but, still the customers can get the touch of the shopping experience. Along with this, in order to create a sense of urgency and earn maximum profits in a limited time, brands are planning to run flash sales, where they will launch products for a limited run. Your eCommerce platform should be all ready to handle the high load on the server, support multiple transactions, and also provide a seamless shopping experience along with enabling a smooth User Experience (UX).
Challenges eCommerce Businesses face during Black Friday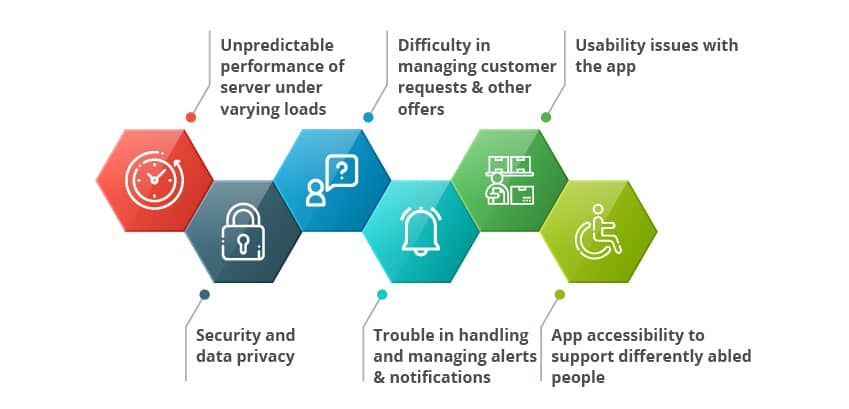 Unpredictable performance of server under varying loads: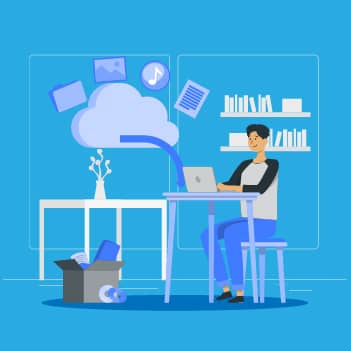 During the sales period, if your eCommerce platform is unable to handle varying loads of users, then users tend to look for alternatives. Moreover, as the traffic increases during the sales season, if your application or system tends to respond slowly due to poor server response time, this will make you lose potential customers. Hence, it is very important to validate that your websites, web or mobile applications work seamlessly even under varying load conditions, and servers should respond effectively under heavy loads.
Security and data privacy: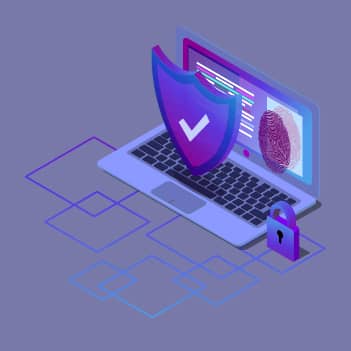 As technology is evolving so are security threats and cybercrimes that have become rampant in the recent times. Most hackers keep an evil watch on these big days such as Black Friday, and cyber Monday to look out for vulnerabilities in the system and hack the platform. This can lead to serious data theft, and sometimes might lead to monetary loss or even a loss to the brand reputation.
Difficulty in managing customer requests & other offers: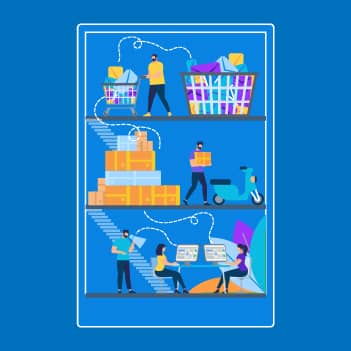 Every customer interacts differently with web applications and sends multiple types of requests such as order placing, order exchange, order refunds or return requests, etc. Especially during this Black Friday sales, it is the quality of software application that decides how efficiently the eCommerce platform deals with multiple customer requests. If your platform is not efficient enough to handle huge customer load and deal with multiple user requests, it might adversely affect your sales during this holiday season. Moreover, lucrative discounts and deals are one of the major factors during Thanksgiving season, which drives the customer to your platform. At times, these offers and discounts might create transaction issues during checkout. Hence, it is important for the businesses to manage promotions and offers effectively to ensure the system creates an appropriate combination of discounts with the product to deliver seamless transaction experience during the checkout.
Trouble in handling and managing alerts & notifications: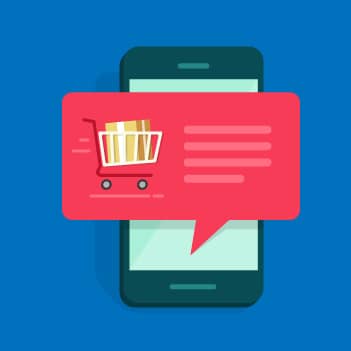 During the Black Friday sales season, you should keep customers updated well in advance, about the upcoming deals to create an interest among customers with alerts directly sent to their mail boxes. Thus, handling and managing such alerts and notifications becomes important, and your online eCommerce platform should handle them seamlessly to avoid any sort of confusion to the customers.
Usability issues with the app: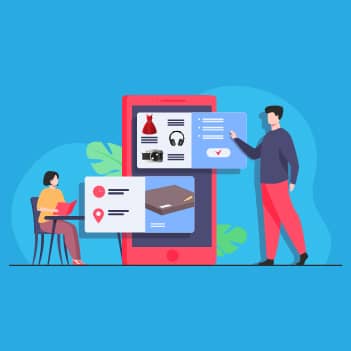 Your eCommerce web apps or mobile apps should have a great navigation flow across the app for various features and options. Typically, poor usability can affect your customer loyalty and might have a direct impact on your sales and brand reputation. Hence, it is necessary for your apps to deliver a smooth sailing experience to your customers as they navigate through the app. This sort of simple and easy navigation ensures users to get a great UX.
App accessibility to support differently abled people: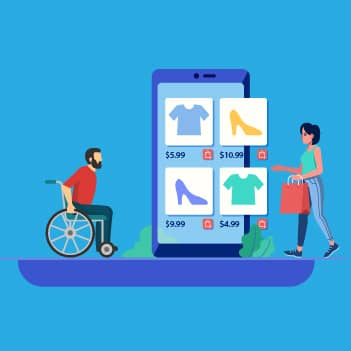 It is essential and a mandate that your eCommerce website, web app or mobile app should necessarily support the shopping needs of differently abled people with abnormalities such as impaired vision, color blindness, deafness, moto impairment, etc. Retailers should ensure their apps are accessible to differently abled people in order to ensure a seamless shopping experience.
How can you overcome these Black Friday challenges?
In order to overcome the above mentioned challenges to ensure your eCommerce business is ready for Black Friday 2022, it is essential to leverage the below software testing services.
Leverage performance testing:

To ensure that your eCommerce platform works as expected even under heavy loads during Black Friday, you should leverage performance or load testing to ensure your system can handle heavy loads. Hence, ensure your eCommerce platform is tested for different types of performance testing such as load test, stress test, spike test, soak test, isolation test, etc.
Thus, leveraging performance testing by testing services provider ensures seamless eCommerce platform that will be capable of handling varying loads and at the same time enabling quick response time.
Conduct security test:

Security testing is a must to validate for vulnerabilities in your website or systems that can be exploited by cyber-attackers. It is necessary that your eCommerce platform should deliver safe and secure transactions in order to keep your brand image intact and deliver a great UX. Therefore, it is essential to adopt vulnerability assessment and penetration testing to ensure your network, apps, and systems are free from threats and vulnerabilities especially to deliver a great CX during this sales period.
Adopt Digital testing:

In order to ensure your digital eCommerce platform delivers a seamless experience, it is essential to perform end-to-end digital testing to ensure the system properly handles alerts, notifications and lucrative offers being displayed. Functional testing should be performed to ensure your system is seamlessly integrated well with offers and able to handle all customer requests without any interruptions while processing.
Leverage automation:

Sending and managing alerts, offers, customer requests should be automated. Automating some of these processes which were earlier done manually can make a huge difference by reducing the chances of errors and making the process efficient and simple. You can also automate the tests to ensure that your website and apps work as expected.
Leverage usability testing:
Smooth running websites and applications attract and retain customers more and helps in delivering seamless UX. It is essential to adopt usability testing to ensure the navigation is simple and smooth to the app users.

In order to ensure your web application or mobile apps accessibility to differently abled people, it is essential that your website is compliant with accessibility regulations like WCAG 1.0/WCAG 2.0, BITV 1.0, Section 508 & Stance Act, etc. A next-gen testing services provider would come handy as they deliver all practices to ensure your accessibility to differently abled people.
Conclusion
Black Friday 2022 is fast approaching and it is essential to check the preparedness of your applications and platforms. Retail and eCommerce businesses should make sure to leverage various types of software testing to deliver a seamless experience to your users and thus get your business ready for upcoming Black Friday 2022.
Testing your system performance, load capacity, security and usability is of utmost importance to reduce the chances of end-time failures, pitfalls and last-minute surprises. Leverage next-gen testing services provider (https://www.testingxperts.com/) for end-to-end digital testing of your systems to deliver a seamless shopping experience to your users.
Related Queries on Black Friday App Performance 2022?
Q1. How to Avoid Black Friday Pitfalls?
Ans. With the holiday season fast approaching, all e-commerce businesses and online stores should take the utmost care to ensure their sites and applications can hold heavy traffic volumes.
Click here to read more
.
Q2. How to Improve your App Performance on Black Friday?
Ans. In order to ensure seamless shopping experience to customers, retailers and eCommerce operators should be careful and follow certain practices to reap benefits out of this grand holiday period.
Read more here
.
Q3. What are the app testing tools for Black Friday?
Ans. Fortunately, there are various open source load testing tools that you can use to accelerate load time quickly. Some of them are Webpagetest, Sitespeed.io, Compressor.io, Pagespeed and Yslow.