Published: 04 Jul 2016
6 Remarkable benefits of Test Automation You Should know
Last Updated: 30 Dec 2022
The quality of software applications is highly critical to any organization. The diverse and complex applications (e.g. Desktop, Web, Mobile services, etc.), dispersed environments, and compliance requirements make it essential for organizations to effectively test their software applications in order to prevent the application and performance failures.
Contents 1. Role of Test Automation 2. Benefits of Test Automation 3. Want to leverage Test Automation for your organization?
Role of Test Automation
Test Automation helps organizations minimize these risks, increase growth and meet their individual business needs. Customized test automation solutions help to improve productivity and quality while reducing overall costs of various software testing activities.
Test automation is a process of creating automated scripts for test scenarios in an organized way, test the application unattended with a greater focus on testing with a variety of test data and validating the outputs. The way it is different from manual testing is that instead of actually performing the tests, you create test automation scripts and execute the same whenever required or on a scheduled basis.
Test automation is typically used for regression testing, which is time-consuming. This helps in reducing the overall testing cycle time and lets testers focus on other tasks.
Benefits of Test Automation
1. Efficient Testing
– Test automation makes the testing process extremely efficient. Software tests are repeated often in development cycles to ensure quality. Every time source code is modified, application tests are required to be repeated. Before an application software is released, it may have to be tested on multi-browser and different hardware configurations. Manual testing is extremely time-consuming and expensive, whereas, automated tests once created can run over and over again without any additional costs. Test automation reduces the time to run recurring tests from days to hours and works as a time and money savior.
2. Consistency–
Test automation provides a consistent platform for your testing needs. Leveraging automated testing, the tedious lengthy tests that are usually avoided in manual testing can run easily unattended. Test automation significantly reduces the margin of error in the testing set-up by going through pre-recorded functionalities. It deep dives into an application and verifies its contents to ensure it is working as expected. Test automation can easily execute a number of different complex tests during every test run providing complete coverage, which is next to impossible in manual testing.
3. Accuracy –
Even the most diligent test engineer tends to make mistakes during monotonous testing. Test Automation performs all the steps diligently every time they are executed, leaving no room for any mistake. Automated testing frees the test engineers from repetitive manual tests, giving them more time to create new automated software tests.
4. Unique programmability –
Test automation software can be built to exact test automation specifications and can also serve as a prime component for future testing scenarios. Test automation software developed by testing providers is created in such a way that they can handle a unique product while adhering to the latest testing and security protocols, making test automation a compelling tool for saving time, resources and providing accurate results.
5. Simulation of user environment –
One of the unique ways in which test automation positively impacts the testing procedure is with user environment simulation. GUI testing is one of the most redundant and monotonous procedures because the tester requires deploying the same procedures in mock user-driven environments to check issues in the responsiveness of the GUI. Test automation makes this process incredibly easy.
6. Outperforms Manual Testing-
It is nearly impossible for any large software and QA department to perform a controlled application test with a large number of users. Test automation makes this possible as it can simulate multiple users interacting with software, network or applications.
Test Automation is critical for big software development organizations but it is often considered expensive or difficult for smaller companies to implement. But the true fact is automated testing pays for itself by reducing regression testing time and bringing significant cost savings on a long term basis.
Want to leverage Test Automation for your organization?
TestingXperts Test Automation framework, Tx-Automate, inculcates industry best practices and features and can drastically reduce the effort to kick-start automation or improve your existing framework. Being one of the best automated testing companies, we have dedicated teams with core expertise on all industry-leading tools like Selenium, HP UFT, Coded UI, TestComplete, Ranorex, TestComplete, Appium, etc. and can support test automation with a scripting language your team is comfortable with.
To know more, drop us a line at [email protected] or contact us here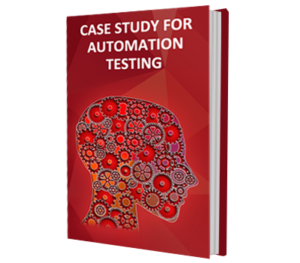 Download a detailed eBook on Test Automation here