Published: 15 Nov 2022
QSR (Quick Services Restaurants) – Why Your Apps Should be Reliable & Scalable
Last Updated: 22 Nov 2022
Content 1. An Overview of QSR Apps 2. Why Should QSR Apps be Reliable & Scalable? 3. What Do Customers Expect from a QSR App? 4. Testing a QSR App: Sample Use Cases 5. Top 10 QSR Apps Downloaded in 2022 in the US 6. Conclusion 7. How Can Tx Help with your QSR Apps?
An Overview of QSR Apps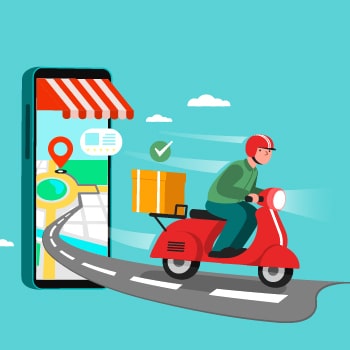 The restaurant industry, like most industries, is an ever-evolving landscape that strives to keep up with customers' changing needs. To keep up with customer demands, the quick service restaurant (QSR) industry has been at the forefront of innovation. Needless to say, it was QSRs that introduced amazing benefits such as self-ordering and restaurant delivery services that the customers instantly cherished.
The delight of a classic diner experience is timeless. However, the fast food industry today has revolutionized into becoming more efficient and technology-driven. Today, customers prefer to order from Quick Service Restaurant (QSR) apps out of convenience and the in-app facilities offered to them. Most QSRs today, whether small, medium, or large, have or want to embrace mobile order-ahead apps.
It is evident that today, ordering via QSR apps is the most favorable method customers use for placing orders. With digital ordering capabilities, QSRs are able to focus on enabling an incredible customer experience by allowing them to customize orders, reduce time in-store, save from visits to physical restaurants, and more.
Why Should QSR Apps be Reliable & Scalable?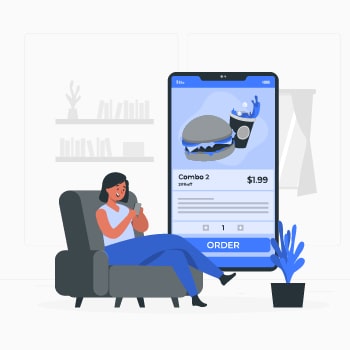 In this digital era where intelligent technologies are taking over, QSRs must ensure their apps are able to meet the customers' expectations. Every business has a specific audience, and the approach to address the target audience varies from company to company. QSR apps make it possible to personalize how restaurants reach their customers via exclusive offers, discounts, and more.   At the back end, QSRs can now reduce their infrastructural costs, and the staff can focus exclusively on servicing orders.
However, while delivering an incredible digital experience, there should be no room for error with the QSR apps. Any hiccup in functionality, payment processing, or order fulfillment dissatisfies the customers and damages brand loyalty.
What Do Customers Expect from a QSR App?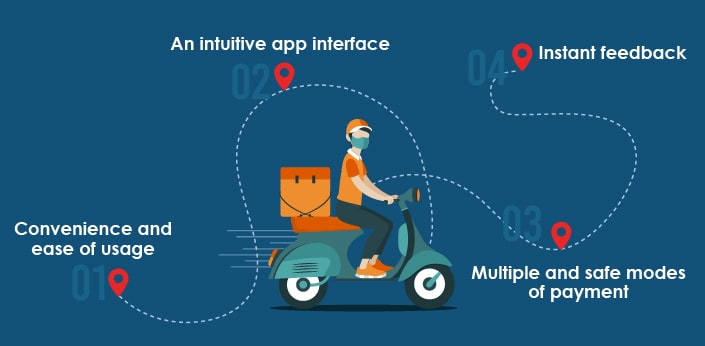 Successful QSR businesses have a common goal – delivering on the promise of unmatched customer experience. Many global brands have stepped up their digital interaction game during the pandemic by offering seamless app experiences to customers. Likewise, it is important to understand that poor digital experience may drive customers away from using the app, despite being offered with lucrative offers and discounts.
This means QSR businesses should focus on the "why" behind app failure or poor app engagements. Users are likely to abandon the apps if they face difficulty placing an in-app order. With customers expecting a simplified ordering process as one of the primary reasons for downloading a QSR app, it's critical to provide a seamless self-service facility to app users.  Any touchpoint that fails to offer the desired purchase process will ultimately be discouraged by users and may lead to a fall in customer loyalty at risk.
Here are the key customer expectations from a QSR app:
Convenience and ease of usage:
Customers download the apps to make their lives easy while they cherish their delicacies. QSR apps have an essential role to play here. People want their apps to have easy-to-use features such as the ability to repeat orders, order customization, fingerprint/face ID login, mobile order ahead, in-app coupons, mobile payment, and more.
An intuitive app interface:
Placing an order via mobile devices is not new to the industry, but it may be a new and unique experience for many customers. It might get confusing to place an order through an app initially. Hence, the app should be easy enough to make the users understand what and how they are ordering.
Multiple and safe modes of payment:
Payment is a crucial step in the customers' overall QSR app experience. Even a minor issue in the payment stage frustrates the customers and ruins the brand's reputation. Today, people use various modes of payment to place orders, such as storing card details in the app, PayPal, Android Pay, Apple Pay, MasterPass, and so on. A QSR app should be able to provide all possible payment modes leveraging third-party integrations so that the associated business does not lose any customers due to the lack of customers' preferred payment options. Moreover, QSR apps must be tested for security to ensure the payment gateway protects sensitive data and safeguards against cyber-attacks and other security vulnerabilities.
Instant feedback:
Feedback on QSR apps is instant and real. Customers should be able to provide feedback on the food, services, and overall experience with the QSR. This feedback further helps QSRs step-up by identifying the pain points and making the necessary updates.
Testing a QSR App: Sample Use Cases
Functional testing
• Ensure the installation process is easy to understand
• Ensure fields and functionalities in the QSR app work as desired
• Validate the app behavior during incoming messages or phone calls
• Validate the app behavior during poor network
• Validate the error messages during app failure
• Test voice control prompts
• Validate the memory and space utilization of the QSR app
• Validate different payment methods
• Validate third-party integration for all in-app features
Usability testing
• Ensure the registration process is easy to understand and process
• Validate that the images displayed against food items is correct
• Ensure the CTAs are easily visible and accessible
• Ensure the navigation is user-friendly
• Ensure the fonts and color scheme used in the QSR app is of appropriate size
• Ensure the app design is engaging, simple, and offers a seamless user experience
• Ensure the checkout process is hassle-free
Security testing
• Analyze how the app behaves under cyber-attacks
• Ensure the passwords are strong and encrypted
• Validate the authentication process
• Ensure the session times out in case of inactivity
Compatibility testing
• Ensure the QSR app performs well in different browsers
• Ensure the QSR app performs well in different operating systems like iOS and Android
• Ensure the app features work as expected on various devices and screen resolutions
• Ensure the app works well over low-configuration devices
Top 10 QSR Apps Downloaded in 2022 in the US
| | |
| --- | --- |
| S.no | QSR App |
| 1 | McDonald's |
| 2 | Starbucks |
| 3 | Taco Bell |
| 4 | Chick-fil-A |
| 5 | Domino's |
| 6 | Dunkin' |
| 7 | Burger King |
| 8 | Pizza Hut |
| 9 | Subway |
| 10 | Sonic |
Conclusion
Mobile apps have enabled QSRs to reach their customers in an effective and intuitive manner. A feature-rich and seamless QSR app provides an unmatched brand experience – provided these apps are efficient enough to make the first impression right. A QSR app should be able to make the process easier for any user, irrespective of their knowledge or experience with such apps. QSR businesses must understand that today's customers' demands have surpassed faster deliveries and expect a more personalized and hassle-free experience. So, QSRs should ensure their apps are reliable, scalable, secure, and delivers an incredible digital experience.
How Can Tx Help with your QSR Apps?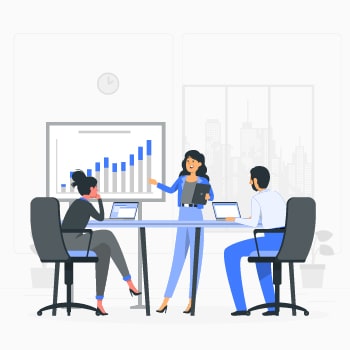 TestingXperts (Tx) is the world's fifth-largest global pure-play QA and software testing services provider. Tx has been chosen as a trusted QA partner by Fortune clients and ensures superior testing outcomes for its global clientele.
TestingXperts provides end-to-end mobile testing services, including functional, security, performance, compatibility, usability, and test automation across different devices, models, networks, operating systems, browsers, and locations.
TestingXperts can help you with the following:
• AI, ML, and RPA-based testing for faster business outcomes
• Integration with third-party platforms and services
• Ensuring quick and user-friendly UX for placing orders
• Data accuracy testing for the order and delivery status
• Testing of voice assist and other customer-centric features
• Secure integration with multiple modes of payment
• Performance evaluation at peak usage (such as during holiday seasons)
• Testing over network connections(2G, 3G, 4G, 5G, and Wi-Fi)
Key services offered:
| | |
| --- | --- |
| Feature Testing | Sequence Testing |
| Content Testing | Interface Testing |
| Audio Testing | Installation Testing |
| Error Handling Verification | Interoperability Testing |
| Visual Testing | Network Testing |
| Location Testing | Interruption Testing |