Published: 18 Feb 2021
Why Should Telcos Leverage Software Testing?
Last Updated: 14 Mar 2022
Content 1. An overview of the Telecom sector 2. Increased demand for Telecom services during the pandemic 3. Broad types of Telecom applications and their significance 4. Why self-service in telecom is now a top priority? 5. Some of the pain points of telecom application users 6. Why should telecom companies leverage software testing? 7. Conclusion
An overview of the Telecom sector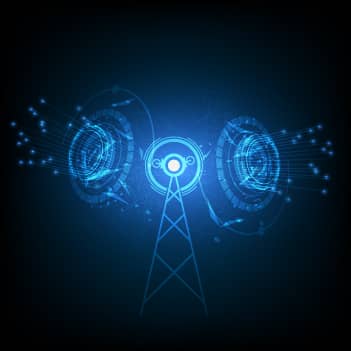 The telecom industry is one of the fastest-growing industries in the world. The telecom sector comprises companies that make communications possible on a global scale and some of its segments are wired & wireless telecom carriers, communication hardware manufacturers, satellite telecom resellers, etc. With the evolution of technology, the telecom industry has got a major shift in the way it operates and delivers services to its customers.
Today, the telecom industry is leveraging the latest technologies to enable seamless services to the customer and continues to achieve sustainable growth in the market.  According to the Grand View Research, "The global telecom services market size was valued at USD 1.74 trillion in 2019 and is expected to grow at a Compound Annual Growth Rate (CAGR) of 5.0% from 2020 to 2027." An increasing number of mobile subscribers, soaring demand for high-speed data connectivity, and growing demand for value-added managed services are the potential factors fueling its growth.
Telecoms provide a huge range of voice and data services and the most common form of telecom service is phone service which can either be wired or wireless. Other services include the internet, television, and networking for businesses and homes that are widely being used across the globe. Though the unprecedented COVID-19 has brought in some negative impact for many industries, typically the telecom industry had some positive impact with increased service demand in leaps and bounds to keep up the fast-moving world connected.
Increased demand for Telecom services during the pandemic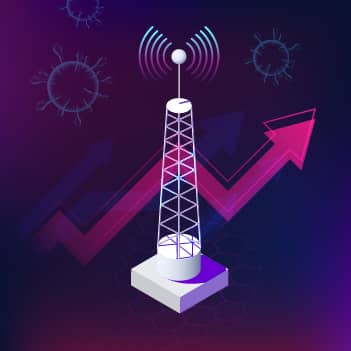 The COVID-19 pandemic signalled the importance of the telecommunication industry as it helped in keeping the world connected and informed during these unprecedented times. The telecom industry helped various industries, businesses, governments, societies, and people to continue their work. The telecoms helped to keep the communication uninterrupted even in situations of complete lockdown and especially the IT employees embracing the new normal of work from home. Moreover, telecoms were exempted from major COVID-19 related restrictions as it comes under essential services.
The telecom companies continued to face a short-term spike in data traffic and the increased use of broadband services due to the work from home, and specific quarantine orders imposed by various governments. There has been a sudden over-reliance on digital services and connectivity that has been faced by the telecom industry as people were majorly working from home and relied on the internet and communication channels like video conferencing tools for conducting meetings. Data density got scattered and intensified but increased as people continued to use various types of telecom apps to keep them connected during these times.
Broad types of Telecom applications and their significance

Various types of web and mobile applications continue to provide more power to the telecom sector by increasing their brand visibility by delivering a variety of features and options to end-users. Some of the features for enabling personalized customer experience (CX) include integrations of service galleries, playing videos, delivering grand music, prompting different shopping options, raising special discounts & offers, updating billing information, displaying payment options, enabling voice chats for customer support, etc. Now, let us now take a look at various types of these telecom apps and their significance in day-to-day lives:
Retailer app:
Retailer apps help telecom companies engage with their customer, understand the customer requirements, and helps to handle customer grievances. Retailer apps can be used for running deals and offers, push notifications, inform users about telecom plans & offers, display price lists, facilitate & display product reviews, etc.
Mobile wallet:
These mobile apps help telecoms & customers with the online top-ups, manage autopay options, facilitate utility bill payments, enable instant recharges, etc. Mobile wallets are an efficient solution for telecom companies and also for customers today as it helps them to receive, send and pay money on the go seamlessly.
CRM app:
These apps serve as a one-stop solution for both telecoms and customers to access information. CRM apps help telecom employees to resolve customer problems and manage tickets/queries. It also helps to manage sales, orders, and other workflows easily.
Sales support app:
Telecom sales support apps help the sales team access quick information regarding sales policies, offers, benefits, features, products, etc. With the help of sales support apps, telecom sales teams can quickly resolve customer issues.
Field service app for technicians:
These telecom apps help field staff or technicians to monitor and test network tower conditions. It also improves the efficiency and productivity of technicians. With the help of these apps, technicians can access information quickly by connecting to the command centre for the timely help.
Signal monitoring app:
These unique telecom apps help to monitor cell tower signals on the mobile apps categorized according to regions, cities, areas, etc. Since this app provides information about the strength and quality of signals in a particular region, telecoms can make informed decisions regarding acquisitions, service improvements in areas, etc.
Vendor app:
Vendor apps help to connect with vendors such as distributors, dealers, third-party service vendors, equipment dealers, etc. Vendor apps serve as a bridge between customers and telecom companies, and also with third-party providers/dealers.
Disaster management app:
Disaster management apps help to ensure business continuity in the long run for the telecom sector. These apps come with a directory feature that includes a list of all relevant emergency contacts so that customers can get in touch with them straight from the app by simply tapping on them. Another important feature of this app is listings of existing regulations in place for emergencies which help telecom employees to know whether they are complying with the rules and helps them to take the correct action.
Customer support app:
The customer support apps help telecoms to solve customer queries and handle grievances by extending support to customers. Today, customers prefer to solve their queries themselves instead of talking to a customer representative in the first place. Therefore customer support apps contain information in the form of queries or recently asked questions or FAQs.
Data collection app:
Data collection apps help telecom employees to log data directly via application instead of the traditional way where data was logged in the spreadsheet and later transferred to the central database.
But, with the world moving towards faster connectivity with mobile apps especially for telecoms, self-service has taken a higher priority.
Why self-service in telecom is now a top priority?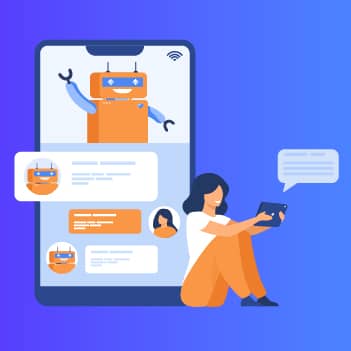 Customer experience has always been a top priority for telecoms, still, many of the telecom service providers face difficulty in providing a satisfactory experience to their customers. Now, it has become important for telecoms to make sure that all the touchpoints from start to end are optimized in such a way that not only the existing customers but also the prospects should get engaged seamlessly. To ensure this, telecoms are enabling the self-service option for their users via self-service apps/portals.
Today, customers want their questions to be answered and problems to be resolved in one go. Most of the customers prefer faster response times. Therefore, self-service portals act as a faster way of providing support to the customers. The self-service app/tool should have original content, proper navigation, correct integration, fast loading speed, etc. to ensure faster responses to customers for which end-to-end software testing of apps should be leveraged.
Though the self-service has taken a front row in usage, still there are certain pain points of telecom app users listed below:
Some of the pain points of telecom application users
• Due to the work from home amid pandemic, telecoms continue to face huge load on their networks which constantly is resulting in server outages, network failures, etc.  that ultimately is annoying customers.
• Incorrectly configured underlying layers of telecom mobile apps are showing software malfunctioning which continues to trouble customers.
• Poor integration with third-party applications such as payment gateways causing transaction-related issues in many telecom apps.
• Customers continue to face issues with an increase in cyber-attacks and frauds across networks thus causing concern to customers data.
• Customers continue to face challenges with the content recommendations displayed as they search for required information on telecom applications.
• In order to overcome all these above-stated challenges, telecoms should leverage software testing to ensure all applications work seamlessly by delivering great CX to users.
Why should telecom companies leverage software testing?
Telecoms should deal with the changing needs of customers for enabling a great customer experience. Today customers avail telecom services via various web and mobile apps to manage their services. To ensure that the customers get high-quality telecom services, the telecom websites, telecom apps, and self-service telecom portals should be end-to-end tested to ensure high-quality apps. Below mentioned are some of the software testing types that telecoms should leverage to ensure high-quality telecom apps:
Conformance testing: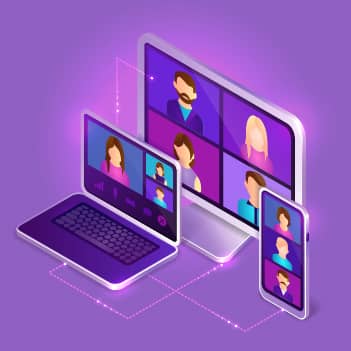 This form of testing helps to determine that the process, product, or service complies with the requirements of a specification, technical standard, contract, or regulation. It helps the telecoms in determining the electrical interface compatibility, conformance of the transport layers, conformance of protocols, etc.
IVR testing:
Interactive Voice Response Testing (IVR) is a software testing type that helps telecom service providers to check the functionality of customer call support systems.
Integration testing:
Integration testing is necessary for the telecom service providers as it helps to determine whether all the software modules in the mobile apps are well connected and working fine for various scenarios.
Interoperability testing: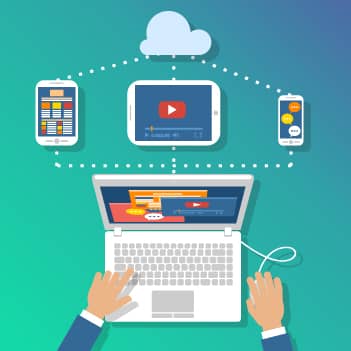 Interoperability testing helps in verifying that the devices developed by multiple manufacturers are interacting with other software and equipment seamlessly
Performance testing: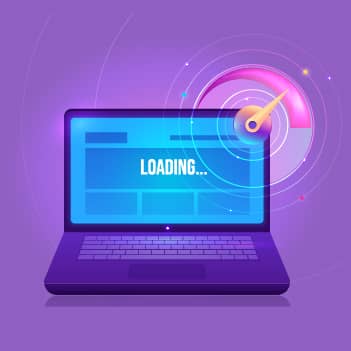 Performance testing helps to determine the performance of telecom apps and software to ensure that only high performing apps are released into the market.
Security testing: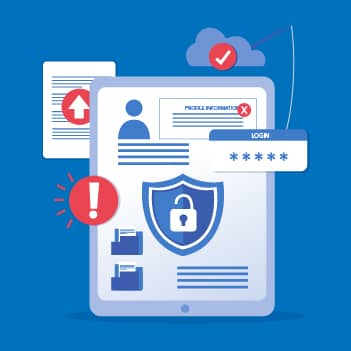 Security testing helps to find vulnerabilities and security issues in telecom apps. To prevent apps from rampant cyberattacks, telecoms should leverage security testing of their apps.
End-to-end digital testing: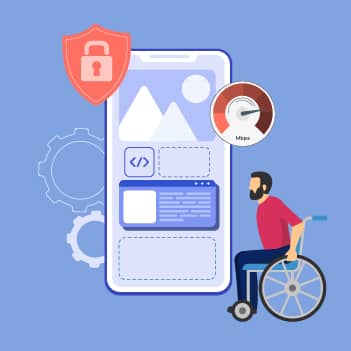 It is important to leverage end-to-end digital testing which consists of usability testing, security testing, accessibility testing, performance testing, etc. to ensure the mobile app delivers a great customer experience.
Protocol testing: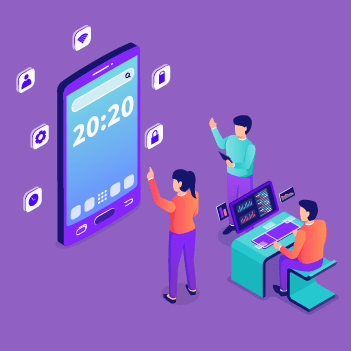 In telecommunications, there are various types of protocols such as transmission control protocol, file transfer protocol, simple mail transfer protocol, hypertext transfer protocol, etc. These protocols contain a set of rules which must be followed properly when two connections communicate with each other and thus, these protocols need effective testing for their proper functioning.
Automation testing: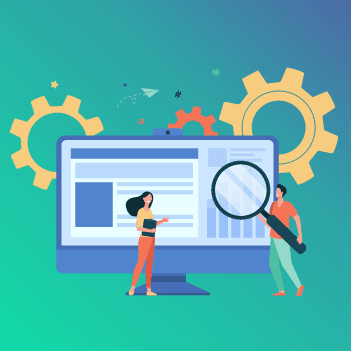 Telcom apps are prone to frequent changes such as addition or removal of certain features, GUI changes, etc. Every time a change is made, telecoms apps need to be tested thoroughly. Automation testing technique helps telecoms to reduce regression cost, quicken up the testing process, make the product reliable, and allows testing on multiple platforms.
Cloud migration testing:
Telecoms deals with important customer data and every second huge load of data are migrated to the cloud. Effective data and cloud migration testing is needed to ensure successful, safe, and secure migration of data over the cloud.
Conclusion
Telecom service providers are a major source of communication enablers across the globe. To give customers an unmatched experience, telecoms need to bring in new-age technologies and self-service portals to ensure seamless services to users. But today, telecoms are facing issues in delivering a great CX with their web and mobile apps and also with the self-service portals. Hence, telecom companies must leverage end-to-end software testing and digital testing services to ensure they deliver high quality, next-gen telecom apps that deliver an unmatched CX to the users.