Published: 16 Feb 2023
9 Things to Expect When Partnering with a Pure-play Software Testing Services Provider
Last Updated: 01 Mar 2023
Content 1.Importance of Software Testing in 2023 2. Why do Leading Digital Businesses Outsource Software Testing? 3. How Can Businesses Ensure Higher ROI with Software Testing Outsourcing? 4. Nine Things to Expect When Outsourcing Software Testing 5. Conclusion 6.How can Outsourcing QA to TestingXperts Help Your Digital Business?
Importance of Software Testing in 2023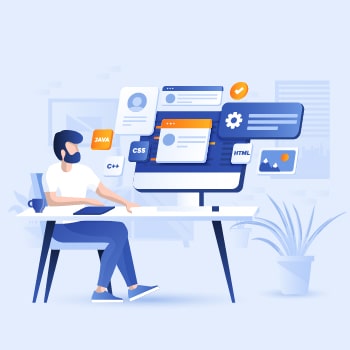 Software testing is an essential part of the software development process, and it is expected that its importance will only increase in the years to come. In 2023, software testing will be more sophisticated than ever before, with a greater emphasis on automation and artificial intelligence (AI). Automation will allow for faster and more thorough testing of software, while AI-driven algorithms can be used to detect bugs and other issues that may have been overlooked by traditional methods. Additionally, cloud-based solutions are becoming increasingly popular for software testing, allowing for remote access and improved scalability.
Why do Leading Digital Businesses Outsource Software Testing?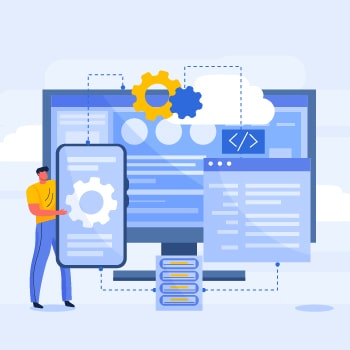 Software testing is an essential aspect of any digital business that ensures the company's products and services meet customer expectations and industry standards. Many digital businesses outsource QA to specialized vendors to ensure their products are of the highest quality. Outsourcing software testing services save costs for digital businesses since they do not have to invest in hiring, training, and paying for in-house testers. Additionally, pure-play software testing services providers have access to the latest technology and tools which can help reduce costs further.
Businesses are able to tap into a wide range of expertise that they may not be able to find within their organization. This allows them to take advantage of specialized skills and knowledge that can help ensure the quality of their product or service. Outsourcing helps businesses streamline their processes by allowing them to focus on core operations while leaving the testing process up to an experienced third-party provider. This helps free up resources that would otherwise be focussed on training and managing in-house testers.
It is through effective outsourcing that digital businesses gain access to high-quality assurance standards that may not be attainable with in-house personnel due to limited resources or experience levels. This helps ensure that products are tested thoroughly for bugs and other issues before being released into the market, helping reduce costly mistakes down the line. Businesses benefit from having greater flexibility when it comes to software testing as they are able to adjust their needs quickly based on changes in the market or customer requirements without having to invest heavily in new personnel or equipment.
Hence, it is evident that outsourcing QA offers digital businesses access to expertise, resources and flexibility that they may not otherwise have in-house; ultimately leading to improved product quality and customer satisfaction while reducing costs associated with hiring full-time staff with these skills.
How Can Businesses Ensure Higher ROI with Software Testing Outsourcing?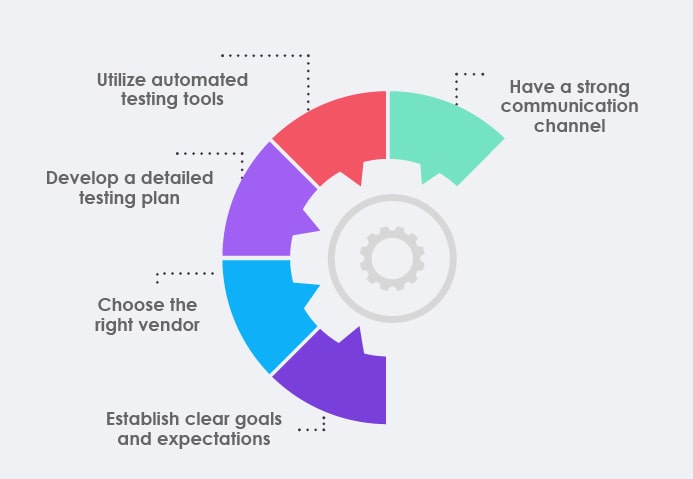 Outsourcing software testing is a great way to ensure the quality and reliability of software. To make sure businesses get the most value from the outsourcing efforts, here are five best practices for successful software testing outsourcing
Establish clear goals and expectations:
Before beginning the process of outsourcing, it is important to have clear goals and expectations in place. This will help ensure that the pure-play software testing services provider is able to deliver on the business needs and that everyone involved understands their roles and responsibilities.
Choose the right vendor:
It's essential to find a vendor with experience in software testing who can provide the desired services with desired quality and a reasonable price. Make sure to thoroughly research potential vendors, check references, and read reviews before making a decision.
Develop a detailed testing plan:
Having a detailed plan in place will help ensure that all aspects of the project are tested properly and thoroughly. Be sure to include specific tasks, timelines, resources needed, expected results, and any other information that will help guide the project's success.
Utilize automated testing tools:
Automated testing tools can be extremely helpful when it comes to quickly identifying issues within the code or functionality of an application or website. Utilizing automated testing tools can save time and money while ensuring quality results are delivered efficiently.
Have a strong communication channel:
Communication is the key when it comes to successful outsourcing efforts. Make sure to stay in contact with the pure-play software testing services provider throughout the duration of the project so they understand any changes or new requirements as they arise. Additionally, regular communication will help ensure that everyone involved is on the same page regarding progress and expectations for completion dates
Nine Things to Expect When Outsourcing Software Testing

Improved quality assurance:
When outsourcing QA, digital businesses can expect improved quality assurance since the team of experts will be dedicated to ensuring that all products and services are up to par with industry standards.
Increased efficiency:
With an outsourced team in place, businesses should expect increased efficiency as they are able to focus solely on the task at hand and complete it promptly with fewer resources. Outsourcing QA eliminates certain risks associated with developing products such as faulty code or design flaws due to increased oversight by experienced professionals.
Access to expertise:
By outsourcing QA, organisations have access to a pool of experienced professionals who specialize in quality assurance and testing. This allows for more accurate results and better insight into potential issues with the software.
Increased productivity:
An outsourced QA team is often more productive than an internal one because they are not bogged down by other tasks or distractions from their core job duties.
Faster turnaround:
Outsourcing QA can result in faster turnaround times as the team is able to focus on the task at hand without having to worry about other tasks or projects that may be taking up their time internally.
Scalability:
With an outsourced QA team, businesses have the ability to scale up or down depending on the needs without having to invest in additional personnel or resources internally.
Improved communication:
An outsourced QA team can help improve communication between departments as they act as a bridge between development teams and stakeholders.
Accessibility:
As many outsourced teams are located offshore, they provide greater accessibility which makes it easier for companies based in different countries or regions to collaborate on projects together.
Reduced overhead costs:
By outsourcing software testing, companies can reduce overhead costs associated with hiring full-time employees such as payroll taxes, benefits, etc.
Conclusion
Overall, it is clear that software testing has come a long way since its inception and will continue to evolve over the next few years as new technologies emerge. Companies should take advantage of these advances in order to ensure their applications are tested thoroughly and efficiently so they can remain competitive in the digital age.
How can Outsourcing QA to TestingXperts Help Your Digital Business?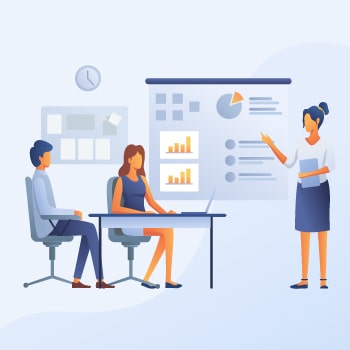 TestingXperts (Tx) is one of the 5 largest pure-play software testing services providers globally. Tx has been chosen as a trusted QA partner by Fortune clients and ensures superior testing outcomes for its global clientele. We have rich expertise in enabling end-to-end testing services for global clients across various industry domains like healthcare, telecom, BFSI, retail & eCommerce, etc.
With our domain knowledge and with over a decade of pure play testing experience, the company has been serving the global clientele with high-quality next-gen testing services to deliver superior solutions to clients.
Our range of QA testing services includes:
Functional Testing:
Tx has years of experience providing functional testing services for clients across domains. Our wide range of functional testing services includes test automation, manual, regression, and mobile application testing. We have in-house mobile test labs with numerous mobile devices.
Non-Functional Testing:
Tx provides a wide range of non-functional testing services such as performance and load testing, security testing, usability testing, and accessibility testing. We also have an in-house performance testing accelerator, 'Tx-PEARS,' which helps with all non-functional testing requirements, including continuous monitoring of your infrastructure in production as well as in lower environments.
Our Differentiators:
• 1200+ QA professional experts across domains of healthcare, BFSI, eCommerce & Retail, Travel, etc.
• More than 70% certified employees on various technologies.
• Great Place to Work-Certified organization
• Faster and quality releases ensure on-time delivery
• Reduction in the testing cycles leveraging AI accelerators and RPA frameworks ensures faster time-to-market
• Code Reusability & Automation
• Delivers superior solutions with improved customer experience (CX) enabled by next-gen testing services
• Tool partnerships with leading vendors like UiPath Test Suite, Tricentis Tosca, AccelQ, Sofy.ai, and more
• Delighted customers – 67 NPS Score with 95% Client retention