Published: 14 Apr 2020
Medical Device Testing and Its Criticality Amidst Covid-19 Pandemic
Last Updated: 19 Jul 2022
Never has the world ever thought of such a massive disaster due to the merciless virus, COVID-19, that is affecting millions of humans across the globe. This is truly an unprecedented situation in the history of mankind that has spread rapidly from one part of the world to another rampantly.
Content 1. Surge in Need for Medical devices during Covid-19 Pandemic 2. Types of software testing in medical devices 3. Leverage TestingXperts Services for Medical Devices Software Testing Amidst Pandemic 4. Conclusion
This current pandemic 2020 has spread to more than 210 countries across the world causing a mere lockdown of people's occupations, activities, and livelihood, with underlying essentiality for maintaining social distancing and enlightening the need for more health awareness.
Further, with the ever-increasing incidence of Coronavirus cases growing exponentially, healthcare stakeholders across the globe search for tools and medications to help quickly stem this unexpected tide of disease spread.
Undoubtedly, Covid-19 pandemic is affecting every industry sector in different ways, but healthcare is at the forefront with increasing demand for medical devices mounting more pressure from all means across the globe with less supply all around.
Surge in Need for Medical devices during Covid-19 Pandemic
It is an eye-striking fact that within a few months of the Coronavirus outbreak, as millions get affected due to the virus, it is resulting in shortages of the medical equipment and medical devices. Essentially effective and quality medical equipment is the need of the hour to save millions of lives as coronavirus affected critical cases continue to increase globally.
Some of the most important medical devices as stated by FDA include Cardiovascular, Ophthalmic, infusion pumps, clinical electronic thermometers, respirators, ventilators and accessories, remote monitoring devices, equipment for various diagnostic tests, etc.
According to a recent article on "United States: Impact of Coronavirus on Medical Devices," the authors say that under normal circumstances, the medical device industry would be challenged to meet the demand for products required to treat a pandemic. These challenges may well be worsened by challenges in the production and supply chain due to mandated shutdowns of manufacturing facilities, or quarantine of production workers from a shuttered facility.
Evidently, medical devices are critical as they have a direct impact on human lives survival as the readings they show greatly impact the course of treatment that is given to the people. Primarily, the medical devices usability should be seamless and should deliver perfect results.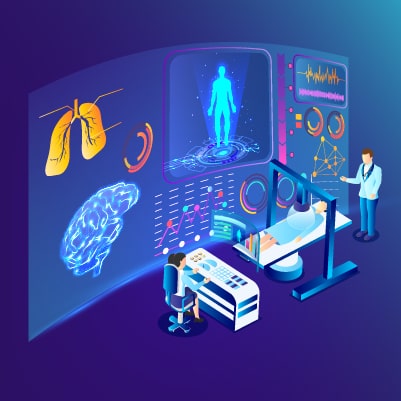 The FDA also has a public health responsibility to oversee the safety and effectiveness of medical devices – including mobile medical apps and listed many policies recently.
If these critical medical devices software does not function well in these pandemic times, then it causes a great risk to patient's healthcare.
Hence, software testing of medical devices is crucial to function effectively and to ensure proper testing figures while tests are performed using these devices on people.
Therefore, these devices should perform seamlessly and especially during these pandemic times should be fully functional to ensure proper test results. In order to achieve effective software functioning of these medical devices they should be thoroughly tested to ensure proper functioning and maintenance of these devices.
Types of Software Testing in Medical Devices:
1. End-to-end medical device usability testing should be taken up to ensure the medical devices are defect-free and can be used for testing and treating patients.
2. Medical devices should be tested for compliance based on relevant standards.
3. The medical devices user interface should be tested as the user experience and customer feedback typically proves to be a crucial factor that can determine the success of an entire product.
4. With more mobile medical devices in use, the patient data security in these devices should be taken up with effective security testing to ensure a secured product is available for use.
Conclusion
This is an important time with the widespread pandemic attacks across the globe and evidently, at this hour, it is necessary that the healthcare medical devices function seamlessly. These medical devices when connected with other devices should work well and deliver appropriate readings of patients.
Thus, in order to achieve effective devices test results and proper functioning, it is essential that the software of medical devices work well under all conditions. Medical devices should be tested for each functionality and should be fully-functional.
Hence, leverage next-gen medical devices testing services providers to ensure your devices work effectively. Therefore, to ensure safe and effective healthcare services to patients in this much needed hour of COVID-19 pandemic, end-to-end medical devices testing for softwares is a must.
Leverage TestingXperts Services for Medical Devices Software Testing Amidst Pandemic.
– Security/Auditing Compliance of Health Care Applications including HIPAA Compliance. – Medical Transcription Applications and Workflow Frameworks – Data Capture Services for Clinical Data and Research – Bespoke Hospital Management Systems, CRMs, Clinic Management Applications, Patient Record Systems, Electronic Medical Records Management Systems
– Maintenance and Warranty Applications for medical equipment maintenance
– Healthcare Mobile Applications Testing (iPhone, iPad, Windows Mobile, Palm) for Doctors for e-Signatures and Patient Medical Records
– Application Integration Services for various Health Care Application Modules and third-party applications and Insurance Providers