Published: 03 Jan 2023
Importance of Usability Testing for eCommerce Websites
Content 1. An Overview of Usability Testing 2. Key Aspects of Usability Testing 3. Top 3 Usability Issues of eCommerce Websites 4. Role of Usability Testing in the eCommerce Industry 6. Benefits of Leveraging Usability Testing for eCommerce websites 7. Conclusion 8. How Can Tx Help eCommerce Businesses with Usability Testing?
An Overview of Usability Testing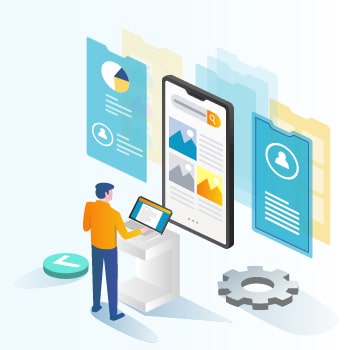 Usability testing is a comprehensive approach to identifying and fixing application-related usability issues and ensuring the delivery of an amazing user experience. It is a black box testing wherein the convenience of app usage is measured and matched with the desired business goals.
In other words, usability testing for websites may be defined as an assessment of how easy it is to use the application and identify the ease of navigation. Evidently, the user interface is the key to successful applications today, and it also holds true for the eCommerce industry.
Key Aspects of Usability Testing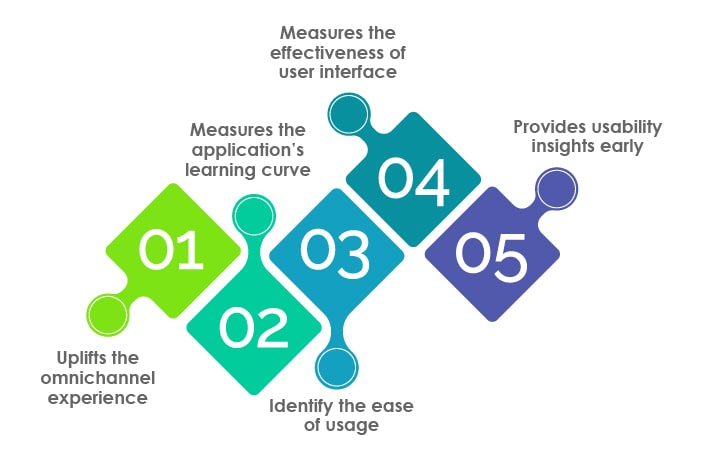 Usability testing puts the testers in the end user's shoes. It identifies critical bottlenecks, such as inaccurate navigation, poor screen loading, or any other errors that might occur while using the application. Ideally, testing for usability should be a critical component of any software development lifecycle (SDLC) as it helps digital businesses achieve the desired product with all relevant functionalities.
Apps that are tested for usability are bound to deliver tremendous success with a higher ROI once launched in the market. Moreover, if the application fails to deliver as expected and does not meet the user's expectations, then the entire purpose of application development is defeated.
Usability testing helps businesses with the following:
Uplifts the omnichannel experience
When users log on to an eCommerce application or website only to find out it fails to give the desired experience, then it adversely affects the online retailer's loyalty. Usability testing for websites ensures customers are served with effective UX and sustains their brand interest. The significant ease of usage and excellent UX motivate users to continue to prefer the same brand over competitors.
Measures the application's learning curve
Today, users do not want to invest their time learning how to use an app and expect everything to be simplified. Hence, the learning curve behind an application should be the least. If the application is complex to use, users will replace it with the nearest competitor. Further, if usability testing is performed at the prototyping stage, it helps to detect issues early and understand the user's success rate and time spent completing any task. Hence, conducting usability testing correctly and at the right time eliminates the risk of launching the wrong product and saves time, money, and resources for businesses.
Identify the ease of usage
Usability testing, a black box testing technique, establishes whether the users feel the ease of use within the application or website. Ease of use will deliver better end-user retention, ensure more downloads, and help uphold brand identity.
Measures the effectiveness of user interface
Usability tests identify the preliminary design issue with the user interface at the first level and highlight specific issues that could not be considered during the initial design phase.
Provides usability insights early
The goal of usability testing is to better understand how real-time users interact with the product and how  to improve product usage based on the results. In a typical usability test, real-time users try to accomplish formulated goals or tasks with a product under controlled conditions to derive defined results.
Top 3 Usability Issues of eCommerce Websites

Poor app design
While ensuring the eCommerce website or application delivers the best possible user experience, striking the right balance between an overly naive and cluttered portal is important. In the same way, featuring too many categories or pages is often overwhelming for consumers, making it quite a task to perform basic actions. Eventually, finding an alternative provider becomes more appealing. Ideally, the eCommerce store site should be designed in a way that the visitors absorb everything at first glance and navigate throughout.
Missing or inefficient feedback system
A reliable feedback system is one of the critical pillars of a successful eCommerce business. To ensure an online store runs seamlessly, it is essential to have a responsive and proactive feedback system that reflects user actions. This feedback system analyzes how consumers interact with the eCommerce platform and makes the necessary adjustments. When data is collected and site updates are made, a continuous feedback loop with constant updates should be executed to meet the user demand. Failure to engage with the visitors as per the feedback system may lead to a poor usability experience for potential customers.
Inefficient CTA buttons
Concerns with CTA buttons are common and directly affect the eCommerce sales metrics. CTA buttons tell customers how to navigate the online store, what to buy, and where the products are, eventually steering the visitors toward a purchase. If the CTAs are inefficient or positioned incorrectly, they are not able to generate the desired sales.
Role of Usability Testing in the eCommerce Industry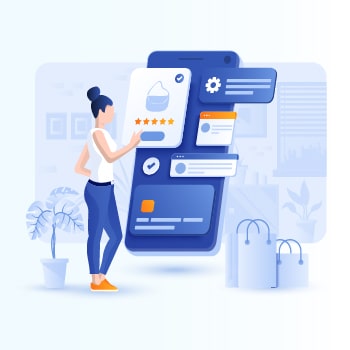 In the digital age, consumers are flooded with a plethora of options and information for their purchase decisions than ever before. Evidently, eCommerce stores are expected to deliver high-standard services and user experience. Usability testing for websites enables businesses to identify issues with usability that prevent an online customer from completing making a purchase.
For eCommerce businesses, usability testing helps assess the online store from the customer's perspective. With a wide array of online retailers available to consumers, usability testing becomes necessary to overcome competition, minimize app abandonment, and drive more sales.
Benefits of Leveraging Usability Testing for eCommerce websites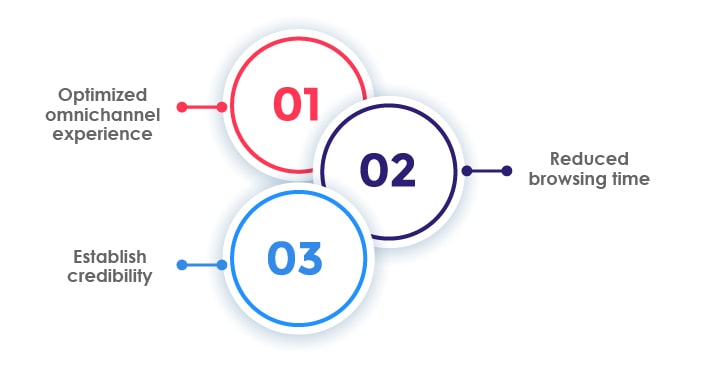 Optimized omnichannel experience
As consumer needs have changed, users have come to expect more integration between their digital and physical shopping experiences. Improved usability across platforms can help your business meet customers' omnichannel expectations. Being available when and where your customers need you ensures a convenient and engaging shopping journey. A clear and functional website further simplifies the process.
Reduced browsing time
eCommerce site browsing should be straightforward and pleasant for visitors. An eCommerce store that is optimized post usability testing takes lesser time to load and allows quicker navigation for the consumers. According to a recent
survey by Portent
, a site that loads in 1 second has a 3x higher conversion rate than a site that loads in 5 seconds. Thus, it can be said that stretched visitor durations due to usability issues significantly affect potential revenue.
Establish credibility
An online store that offers a seamless and uniform digital experience in terms of product search, recommendations, promos, and transaction fosters brand loyalty and credibility. On the other hand, if the eCommerce website provides complex navigation and has usability issues, the poor user experience will pull down the brand's reputation. This means fewer purchases and frequent cart abandonment, which may be prevented by performing usability testing for websites from the customer's perspective and making necessary changes to optimize the shopping experience.
Conclusion
To stand out from the competition, eCommerce apps and websites should optimize their usability to facilitate a seamless buying experience. This means proactively forecasting customer demands and embedding more inclusive accessibility features for the users. Usability improvements leveraging effective and end-to-end usability testing give eCommerce sites the best chance of engaging consumers with a delightful experience and driving more sales.
How Can Tx Help eCommerce Businesses with Usability Testing?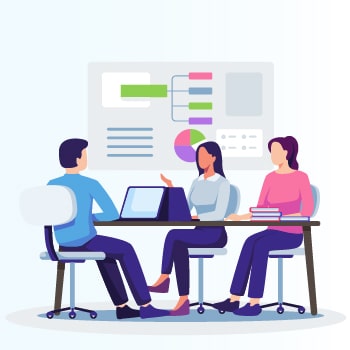 TestingXperts (Tx) is one of the five largest global pure-play software testing services providers. Fortune clients have chosen Tx as a trusted QA partner and ensure superior testing outcomes for its international clientele.
Poor usability hampers customer loyalty significantly, directly impacting your sales and brand reputation. Ideally, eCommerce applications should be easy to learn, use, navigate, and meet user expectations. Our end-to-end usability testing services will help you identify all the usability issues before the launch of the application, enabling an intuitive user experience for customers.
Our usability testing approach includes the following:
• How people would prefer to navigate
• The ability to browse methods
• The ability to search and interpret search results
• The content of the home screen
• The content and interaction of the method screen
• The ability to locate and download resources
• The interaction, utility, and expectations around favorites
TestingXperts Differentiators:
• Talented pool of Usability testing experts to guide you on the strategy
• Assistance in coming up with a list of sample users based on application characteristics, business objectives, and user demographics
• Ability to perform crowdsource testing through the broad user community
• In-depth survey forms that ensure accurate user usability testing
• Comprehensive usability reports along with detailed recommendations for improvement