Published: 02 Mar 2021
Role of RPA and Major Industry-wise Use Cases for Businesses in 2022
Last Updated: 03 Aug 2022
Content 1. What is RPA? 2. RPA market overview by leading research analysts 3. 7 Significant benefits for businesses leveraging RPA 4. Some of the important RPA use cases in different Industries 5. Conclusion 6. TestingXperts Expertise with RPA Testing
What is RPA?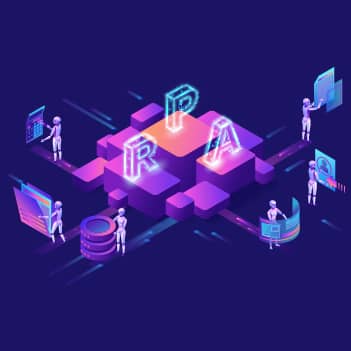 Robotic Process Automation (RPA) is the latest buzzword in the world of information technology and also for businesses today. RPA is software that automates basic tasks with bots. It is used to train software to perform routine tasks and is helping enterprises of all sizes by improving their business efficiency.
This robotic process automation technology consists of a process to leverage software bots to perform repetitive human mundane tasks and subsequently free-up human resources to take up other important customer-focused tasks. Typically, these bots help businesses to intelligently automate repetitive and time-consuming processes, accelerate time-to-value, reduce human error, increase throughput and greatly improve their business process efficiency.
RPA which has been aptly named as a form of business process automation helps save costs in a significant way for businesses. Typically, bots are being used for simplifying and automating repetitive tasks such as sorting emails, answering customer queries, document recognitions, handling repetitive data entry tasks, etc. Therefore, Robotic automation tools continue to play an important role in today's businesses and various research analysts have predicted more boom for this technology in the coming years which has been embedded below.
RPA market overview by leading research analysts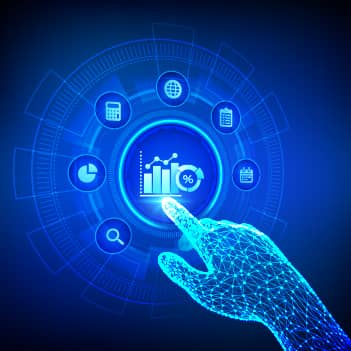 According to Grand View Research, "The global robotic process automation market size was valued at USD 1.40B in 2019 and is projected to exhibit a Compound Annual Growth Rate (CAGR) of 40.6% from 2020 to 2027. The rising demand for automation of redundant tasks in the business process coupled with Artificial Intelligence (AI) and Machine Learning (ML) enhancements is expected to drive the market growth." Most of the CXOs across the globe are adopting this technology for saving costs and for improving their business efficiency using these bots.
It is also said that the combination of AI, ML and cognitive technologies along with the RPA market is expected to shape the forthcoming business environment significantly. Moreover, organizations across the domains of healthcare, insurance, banking, etc. are reaping immense benefits from implementing RPA.
According to MarketsandMarkets, "Robotic Process Automation Market is estimated to reach USD 2,467.0M by 2022, at a CAGR of 30.14% between 2017 and 2022." According to a CIO report, more CIOs are turning to robotic process automation to eliminate tedious tasks, free-up humans, automate most of their business processes and enabling personnel to serve customers taking up a more higher-value work than performing the earlier repetitive works.
According to Businesswire, "The global robotic process automation market size is expected to reach USD 25.66B by 2027, expanding at a CAGR of 40.6% over the forecast period (2020-2027)." According to Globenewswire, its research predicts that this market is expected to grow at 33% CAGR and likely to hit USD 6.22 B by 2025.
Interestingly, key takeaways from the above research analysts states that RPA market has been expanding in leaps and bounds in the last five years and will be expanding in the coming years. This technology helps businesses achieve and maintain a competitive advantage in their respective industry sector.
Analysts have also stated that organizations that implement robotic process automation will soon outplace those who still depend on human resources for performing all activities. Moreover, this effective robotic automation is also an important aspect of digital transformation which is changing the way businesses operate today. Hence, leveraging this automation software (bots) is bound to deliver numerous benefits to businesses of all sizes which has been detailed below.
7 Significant benefits for businesses leveraging RPA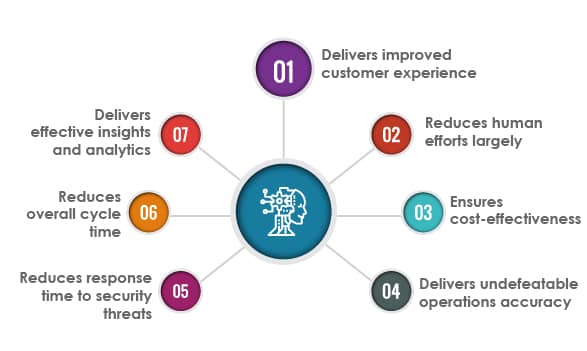 Delivers improved customer experience:
By deploying robots in place for repetitive tasks especially for answering customer queries, spontaneously customers get quick responses to their queries, and this process improves greatly the customer experience(CX). These bots can be successfully leveraged in many other process areas to improve the CX. Moreover, as tasks are automated, human resources are freed up and will be able to handle other critical tasks.
Reduces human efforts largely:
Typically, deploying RPA frees up high-valued human resources and their physical efforts due to robots in place. Thus, human intervention is also largely reduced as automated bots take hold of performing repetitive and tedious tasks.
Ensures cost-effectiveness:
RPA is the most sought-after technology today, as it helps to reduce costs to the extent of even 30-35% as tasks are automated using bots. This helps to reduce the costs that were earlier spent on performing non-productive and repetitive tasks to a large extent.
Delivers undefeatable operations accuracy:
Human power has certain limitations and cannot always give quality results due to either loss of attention or mistakes during handling repetitive processes. But, on the other hand, robots once defined, developed, and deployed, can deliver limitless work without any distractions or tiredness and deliver the results the same way every time.
Reduces response time to security threats:
Businesses can use robotics to reduce response times significantly to security threats and automatically deploy security controls whenever vulnerabilities are detected. It is interesting to note that RPA implementation can limit access to app or system credentials and databases, and keeps track of tasks & workflows, and also has a marking of all activities accurate time stamp. Further, these robots help to stay secure while seamlessly executing business tasks.
Reduces overall cycle time:
To accomplish any task, humans would require some time involvement, while if the same task is handled by robots, they reduce the overall cycle time to perform the same task. If a human performs a task in some 'x' time, then using robots, the same task can be achieved in much lesser '<x' time, thus reducing the overall cycle to perform that particular task.
Delivers effective insights and analytics:
By using bots in businesses, the software helps to gather, organize, analyze, and store valuable data and insights. Businesses can draw large patterns from this accumulated data and helps management to better draft policies, correct issues, and deliver best practices to their customers. These robotic process automated bots help to quicken ongoing decision-making and make it fast, accurate, and predictive with effective analytics embedded and delivered.
RPA has its dominance in today's businesses and is leveraged across all industries to deliver seamless services to customers more effectively and seamlessly.
Some of the important RPA use cases in different Industries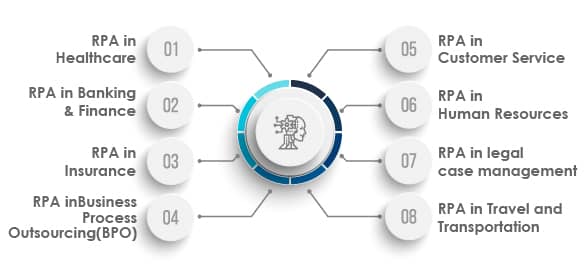 1. RPA in Healthcare: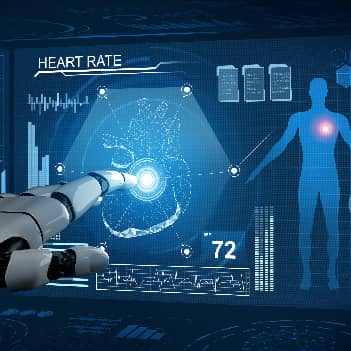 The healthcare industry has witnessed a huge load due to the pandemic, but leveraging these software bots helps healthcare businesses to extract and optimize patient data effortlessly. These bots also help in streamlining the claims by speeding up the data processing enabling effective results. Some of the other areas where these bots can be used in healthcare include managing inventory, scheduling patient and doctor appointments, digitizing patient health records, etc.
2. RPA in Banking & Finance:
Innovatively, RPA bots can also be used in the banking sector. These robots are leveraged to perform and handle processes such as customer queries answering, KYC processes handling, general ledger operations, fraud detection, compliance management, mortgage processing, etc.
3. RPA in Insurance: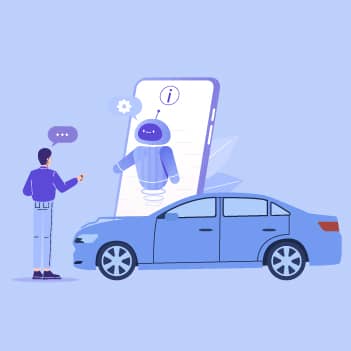 RPA bots are specifically being used to merge front-end and back-end operations in insurance companies, thus reducing human intervention. These bots can also be used for insurance processing, claims processing, new insurance policy issuances, regulatory compliance handling, etc.
4. RPA in Business Process Outsourcing (BPO):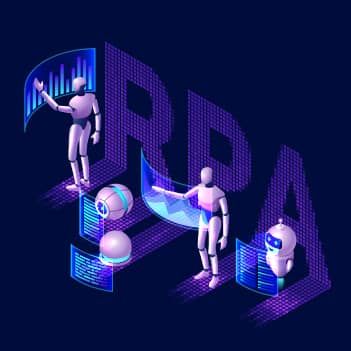 Bots usage in BPO helps businesses to lower their operating expenses and helps them make more effective utilization of resources. Specifically, robots can work 24x7x365 with no interruption and hence productivity improves significantly as repeatable BPO tasks are automated. Bots can be leveraged to perform back-office operations seamlessly as they are mostly rule-based and efficiently handled by bots. Further, some of the tasks for which RPA bots can be used in the BPO industry are data entry, data extraction, CRM updates, scorecard updates, report generation, data analysis, etc.
5. RPA in Customer Service: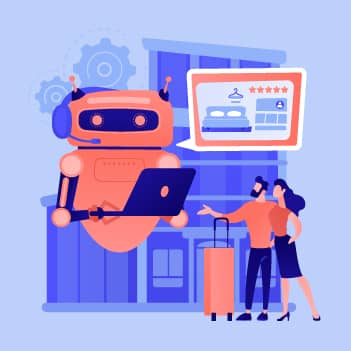 Specifically, RPA is going to change the way businesses deal with their customers. A survey says that 90% of employees are overburdened with menial tasks which can be easily automated to save time, effort and money. For businesses dealing with customer complaints manually to date, can effectively install an RPA bot that is programmed to sort and process the information of the customer and subsequently solve their queries based on the pre-determined course of action. In this way, customers get their queries answered quickly by automated bots and this process improves CX.
6. RPA in Human Resources: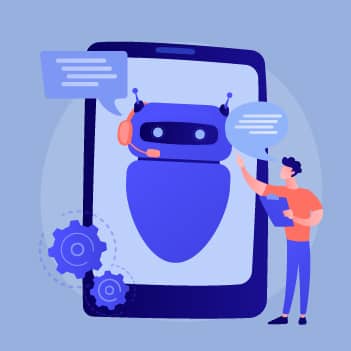 Interestingly, bots free up HR departments from repetitive works and help to automate processes. These robots help to automate many of the HR processes and some of them include simplifying payroll, augmenting the workforce, streamlining talent acquisition, employee onboarding, thus ensuring enhanced employee experience. These bots free-up the HR resources that can be used for other important tasks. These bots can also be used to reduce the amount of paperwork by allowing employees to onboard with digital documents and helps reduce HR efforts significantly.
7.  RPA in legal case management: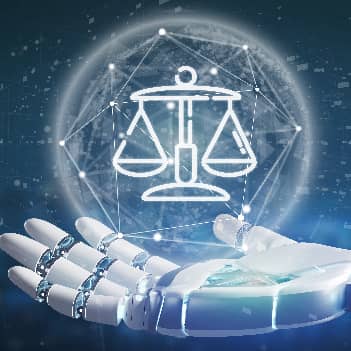 These bots are being leveraged by law firms to change the way they work. Critical mundane law clerk tasks are automated to help them focus on other works, and these bots are used as virtual legal assistants, contract management, E-filing, compliance and risk management, etc. Evidently, humans or legal clerks or assistants can attend to the actual need of customers to improve customer satisfaction.
8. RPA in Travel and Transportation: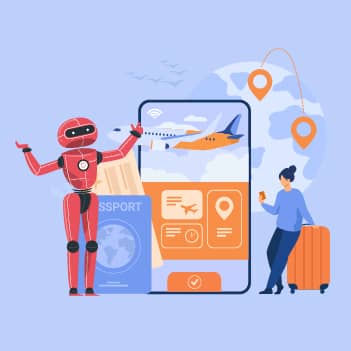 RPA bots are leveraged in the travel industry for ticketing, cancellations, and exchanges, ticket refunds, invoicing, MIS and analytics, etc. Leveraging this technology and software helps with improving the travel industry's overall operational efficiency. By using this robotic process automation, travel businesses are bound to deliver improved customer experience and moreover helps them to manage various operations seamlessly, quickly and effortlessly.
Conclusion
Robotic process automation is the technology wherein software bots are used to perform time-consuming and repetitive tasks that consume a lot of human effort and time. By automating repetitive tasks using robots, it frees up human resources and helps businesses to improve their overall business processes. As human resources are freed-up, can be used to perform any other customer-related or any other creative tasks based on the need. Moreover, by leveraging RPA bots, businesses across industries get many benefits. But, for the seamless functioning of your RPA bot to deliver unparalleled results, RPA testing should be adopted by businesses leveraging next-gen testing service providers to get fully-functional RPA bots based on your business.
TestingXperts Expertise with RPA Testing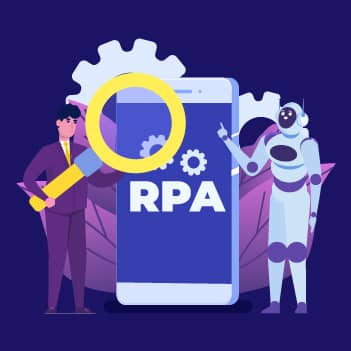 TestingXperts has expertise in enabling RPA testing services with in-house RPA certified testing specialists. Our teams follow a well-articulated RPA testing process to test robots leveraging both Functional and Non-Functional testing.
TestingXperts Differentiators
–
An in-house team of certified RPA testing professionals
– 
Experience in testing bots using the best methods and processes for different industries
– 
Assures quicker ROI with optimized bot performance
– 
Delivers bots with the best performance and seamless functionality
Connect with our >next-gen RPA certified testing professionals to know more about our RPA services.
Related Queries on Automation Framework
Q1. What RPA means?
Ans. RPA is software that automates basic tasks with bots. It is used to train software to perform routine tasks and is helping enterprises of all sizes by improving their business efficiency.
Q2. What is RPA used for?
Ans. RPA is software that automates basic tasks with bots. It is used to train software to perform routine tasks and is helping enterprises of all sizes by improving their business efficiency.
Q3. Does RPA have future?
Ans. It is also said that the combination of AI, ML and cognitive technologies along with the RPA market is expected to shape the forthcoming business environment significantly. Moreover, organizations across the domains of healthcare, insurance, banking, etc. are reaping immense benefits from implementing RPA.