Published: 06 Dec 2022
Top 7 Low code Platforms for Digital Businesses in 2023
Last Updated: 08 Dec 2022
Content 1. Introduction To Low Code Platforms 2. Benefits of Low Code platforms over traditional development 3. How to choose the right low code platforms for business? 4. Top seven low code platforms (Dev, automated testing, and business process automation) in 2023 5. Conclusion 6. How can Tx Help You with Your Low code, Codeless test automation needs Leveraging UiPath? 7. Leverage TestingXperts' UiPath Test Suite Centre of Excellence (CoE) for Robotic Process Automation
Introduction To Low Code Platforms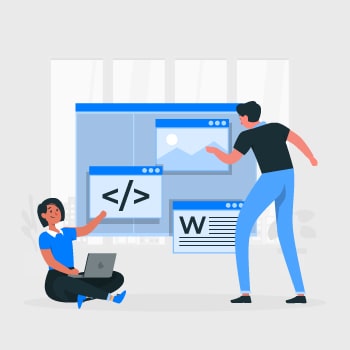 Low code platforms are becoming popular among digital businesses today as they provide a flexible and visual environment to create, test, and release simple to complex software and apps in a graphical interface.With easy-to-use and latest features such as drag-and-drop modelers, a wide range of templates, and user-friendly UI, low code platforms make it possible to design, validate and deploy apps at a quicker pace, allowing agile businesses to scale rapidly and meet their business goals.
As compared to traditional manual computer programming, a low code technology offers a framework for creating applications via graphical user interfaces. Low code development platforms allow digital businesses to incorporate building blocks into existing applications. These elements save product development and QA teams from manual coding, allowing them to create and test interfaces and business applications easily.
Benefits of Low Code platforms over traditional development

There are architectural and fundamental differences in developing and deploying an application using a low-code/no-code development platform compared to the traditional coding program. A low code product will be purely based on a metadata-driven development platform, meaning the functions of applications created by a developer will be maintained as metadata.
Low code development tools offer many benefits to digital businesses as they facilitate an environment where more people are able to contribute to the process of application development. While low code platforms help organizations enhance their agility, the technology reduces the complexity of app development altogether. Based on the choice of a low code platforms, businesses benefit from project monitoring, resource management, end-to-end testing and optimizing the DevOps pipelines. Low code development provides many benefits to the organization, such as:
Improves Business Agility:
Most of the available low code platforms today are extensible and enable direct integration with third-party resources. The ease of integration leads to the creation of reusable building blocks of APIs, web services, and command lines. Since the integrations are direct, the time taken to integrate and deploy new technologies is reduced significantly, helping businesses meet customer expectations and stay ahead of the competition.
Reduces Operational Costs:
There is no denying the fact that purchasing a new tool or app takes less time than developing a similar product in-house. Surprisingly, low code development revolutionizes this criterion as IT teams are able to leverage low code platforms to develop the required tools and technologies. With low code frameworks, IT teams are able to build processes faster and with fewer resources.
Enables Quicker And More Frequent Automation:
When incorporated with DevOps tools, low code platforms accelerate development by automating end-to-end processes. Typical scenarios include automating Dev and QA workflows using templates to develop new strategies quickly and managing data across platforms with flow control. Meanwhile, prebuilt integrations and API accessibility are capable of automating virtually any digital business process.
Promotes Rapid Iterations:
Businesses need to evolve rapidly, and low code development platforms provide tools that help developers quickly optimize existing processes. For instance, passing the code changes down to child jobs, creating documentation, and providing revision history.
Enables Greater Productivity:
IT teams accomplish more in less time, leveraging low code platforms by streamlining the existing development and QA processes and increasing the scope of business process automation. Low code platforms include features that ease the existing processes, such as monitoring, running automated regression tests, etc.
How to choose the right low code platforms for business?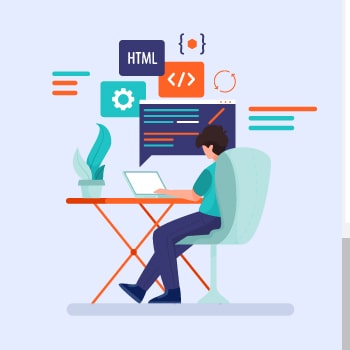 While choosing a low code platform, businesses should search beyond the development speed and make sure that the platform employs standard technology and meets all other necessary operational requirements such as security, scalability, visual modeling, etc. Analyze how each platform stacks up against these criteria for evaluating low code platforms:
• Is it possible to maximize productivity without any coding?
• Does the code use standard languages on both the front-end and back-end of business applications?
• Does the platform include intelligent offline support for mobile apps without extra effort?
• Does the framework produce web and mobile apps to run cross-platform on iOS and Android devices?
• Does the platform seamlessly integrate with corporate databases, business process management software, and workflow automation software?
• Are the complex apps built on a no-code platform intuitive and user-friendly?
• Is it possible to scale, deploy and test the apps built on a low code platform for maximum flexibility and performance?
• Are the support services for the low code platforms reliable and would provide support for the design, development, testing, and deployment of apps when needed?
Top seven low code platforms (Dev, automated testing, and business process automation) in 2023

Zoho Creator
This is a minimalist low-code development platform with intuitive visual features. The in-built app builder provides critical features to build native mobile apps. The multi-platform access feature enables the creation of complex apps on the web and enables the publishing and utilization of apps on iOS and Android devices.
Key Features
•Create applications faster and with less effort.
•Collaborate across teams and connect with business data.
•Create insightful and easy-to-understand reports.
•Provides instant access to mobile apps.
•Uncompromising security
Kissflow
It is a cloud-based solution for businesses of any size and from any industry.
Key Features
•Drag-and-drop feature to add and update fields.
•Ability to build tasks and logic using the drag-and-drop feature.
•Enables digitization of forms and requests.
UiPath
UiPath's roots are firmly in the world of RPA, and automation at the scale of repetitive tasks remains their focus. Yet combining RPA with advanced orchestration, task and process mining, and IDP provides a sophisticated, low-code development platform that spans a range from simple task automation to complex process management
Key Features
•Provides automation and improvements that drive continuous operational efficiency.
•Provides an objective, data-driven picture of desktop processes quicker and with fewer resources required.
•Enables mining, monitoring, and automating service conversations to scale operations efficiently and improve the experience of the customers.
•Centrally capture and manage automation ideas and process improvements, prioritized by impact and ROI.
•Enables NLP and AI/ML-driven models to automate sophisticated workflows.
•Provides deployment of complete cloud-native platform SaaS or self-hosted for maximum flexibility.
OutSystems
It is an omnichannel low-code platform that enables enterprises to build applications across various mediums. Real-time performance dashboards and robust security measures are some of the key features of the OutSystems platform, along with the capacity for rapid development.
Key Features
•Automation services and integrated tools to produce secure, scalable, easy-to-manage, and resilient apps
•Features data models for full-stack creation
•App update and deployment with a single click
•Build mobile-friendly apps with native device access, on-device business logic, and offline data syncs
Appian
Appian is a low-code platform that provides native deployment tools and options to integrate with DevOps tools such as Jenkins. This intelligent automation platform enables organizations to build smart applications that improve an existing business, enhance customer engagement, and boost efficiency.
Key Features
•Drag and Drop tools.
•It provides native AI services.
•It also offers no-code integration to AI/ML platforms through Google Cloud, Amazon AWS, and Microsoft Azure.
•Without writing any code, it is possible to integrate enterprise data, systems, and web services.
Microsoft Power Apps
The Microsoft Power Apps platform provides facilities for building custom business apps faster and without any coding complexities. The low-code platform provides 200 connectors to integrate disparate data and systems.
Key Features
•Point-and-click feature to design apps.
•List of pre-defined templates.
•Easy application linkage with data.
•Enables development of web-based apps that are compatible with iOS, Android, and Windows devices.
Salesforce Lightning
The low-code Salesforce Lightning platform provides features to build mobile apps with advanced security. The Pro-code tools enable the utilization of the programming language of choice for app creation. Salesforce Lightning offers advanced features such as embedding AI & IoT and integration with Salesforce & third-party data.
Key Features
•Easy to build mobile apps with no-code builders.
•Rapid app development from a spreadsheet.
•Lightning Process Builder that enables faster creation of complex workflows.
Conclusion
Low code development and testing platforms are becoming an essential strategy for digital businesses to accelerate their app delivery process and embrace digital transformation. These platforms are gaining much attention due to various benefits to businesses, such as faster time to market, scalability, self-service capability, etc. Low code platforms have the potential to make app development, testing, and deployment much faster as compared to traditional ways of development and testing.
These platforms employ visual and declarative techniques to create, deploy, test, and manage simple to complex apps without needing any lines of programming. Since low code platforms have a lesser learning curve, developers and non-developers can leverage these products and participate in the app development process.
How can Tx Help You with Your Low code, Codeless test automation needs Leveraging UiPath?
•Tx has partnered with UiPath, the leading AI and RPA based codeless quality automation platform.
•Leverage the combination of advanced technologies like AI, ML, RPA, BPM, etc.
•Ensure process and operational efficiency, save time & cost, and deliver a great CX.
•Profound knowledge and ability to perform scriptless test automation.
•Substantial reduction in test design and QA maintenance efforts
Leverage TestingXperts' UiPath Test Suite Centre of Excellence (CoE) for Robotic Process Automation
TestingXperts is a leading UiPath Test Suite partner (Gold Partner), enabling seamless test automation services and solutions using UiPath Test Suite for clients across industries around the world. Tx's UiPath Test Suite Centre of Excellence (TSCoE) has more than 40 certified RPA professionals with critical automation skills.
Tx's testing professionals continue to deliver seamless UiPath Test Suite automation services to its global clientele. For example, TestingXperts led the implementation of UiPath Test Suite at Spotify, the world's largest music streaming service provider.
UiPath automation translates to 30 percent faster test execution, 70 percent faster test creation, 40 percent less maintenance effort, and 50 percent quicker learning. Among the many benefits delivered to businesses leveraging UiPath Test Suite, the foremost is the ease and significance of automating virtually any software.