Published: 12 Jan 2023
Insurance Industry In Canada: Top Trends and Challenges in 2023
Last Updated: 16 Jan 2023
Content 1. An Overview of the Insurance Industry in Canada 2. What are the Pain Points of The Insurance Industry? 3. Top Challenges for Insurance Industry in Canada 4. Top Trends for Insurers in Canada 5. Conclusion 6. How Testingxperts Helps Canadian Insurers Achieve Business Excellence?
An Overview of the Insurance Industry in Canada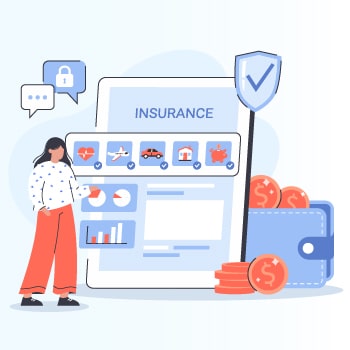 The Insurance industry in Canada is in a strong position, setting itself up for long-term success in a remote-first and digital-forward environment. The insurance industry has gradually shifted towards a highly advanced digital business model. According to Global News Wire, the digital insurance landscape is projected to reach USD 169.2 billion by 2026.
The evolving tech trends are reshaping the Canadian insurance industry for good, creating space for innovation and opportunities. These evolutions encourage insurance providers to expand their capabilities and streamline business models.
For instance, Canadian insurers are leveraging cloud-based platform technology extensively to their advantage. With an emphasis on personalized premiums and usage-based coverage, Canadian insurers are benefitting from advanced analytics, AI, and ML in various aspects of their operations. In Canada, partnerships between traditional insurance and Insurtech firms have proven lucrative while reducing operational costs and enhancing the customer experience.
What are the Pain Points of The Insurance Industry?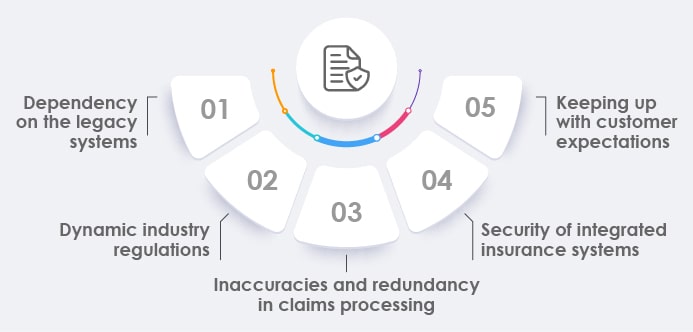 Typically, the following are the critical pain points of the insurance industry:
Dependency on the legacy systems
The insurance industry has traditionally needed to be faster to adopt new technologies, but the need to modernize and upgrade its systems is becoming increasingly apparent. With the rise of artificial intelligence (AI) and machine learning (ML), insurers now realize the potential of these technologies to improve customer experience (CX). However, AI and ML can help insurers automate processes, reduce costs, speed up claims processing, and better assess risk.
Dynamic industry regulations
Insurance companies need to be able to respond quickly and effectively to changes in laws across different states. These changes can include alterations to existing regulations, the introduction of new laws, or even the removal of existing laws. Insurance companies must be aware of legal changes to comply with all relevant regulations.
Inaccuracies and redundancy in claims processing
Claims depend on data unification because the claims' accuracy relies on the data used to create them. Therefore, proper assessment, processing, and management of the information are essential to ensure accurate and reliable results are produced.
Security of integrated insurance systems
Insurance systems increasingly rely on third-party applications to provide a seamless user experience. This means that security testing is essential for these web services and the underlying APIs. Security testing should be conducted regularly to ensure that all data is secure and protected from unauthorized access. Additionally, these tests should include vulnerability scans, penetration tests, and code reviews to identify and address any vulnerabilities or weaknesses quickly.
It is essential to ensure that all third-party applications are regularly updated with the latest security patches and fixes to protect customer data. Finally, insurance companies should have a comprehensive incident response plan to respond quickly and effectively if an incident occurs.
Keeping up with customer expectations
Insurers in today's world are looking for more involvement in their insurance experiences. To meet this need, insurers must provide intuitive and easy-to-use tools and platforms that facilitate quick and straightforward communication, payments, and claim settlements. These platforms must be designed to save time and provide an improved CX. For instance, many insurers now offer digital payment options such as direct deposit or mobile apps that allow insureds to pay their premiums with a few clicks of the mouse.
Additionally, automated claim settlement systems have been developed to streamline the process of filing a claim and getting it approved quickly. Some leading insurers provide customers with real-time data to easily track claims status and other important information. By offering these tools and platforms, insurance companies can ensure that their insureds get the most out of their policies while saving time and money.
Top Challenges for Insurance Industry in Canada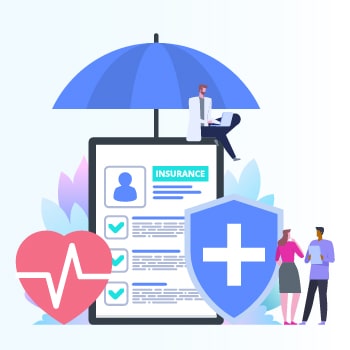 One of the main challenges facing the digital insurance industry is the need to ensure customer trust. As customers become more tech-savvy, they expect a higher level of security and reliability regarding their digital insurance products.
These include:
• Customer preferences that are constantly changing necessitate optimizing customer experience throughout all areas of insurance. This includes creating products with the user in mind, facilitating easy claims settlement, and so on.
• Meeting and surpassing operational efficiency with the latest and innovative technologies, such as fraud prevention through AI, automated claims processing, etc. Achieving operational efficiency through implementing cutting-edge technologies, including Artificial Intelligence-based fraud prevention, automated claims processing, real-time claims tracking, and so on.
• Improving the existing and outdated backend aspects of the insurance enterprise
• Business process optimization for fraud incidents, and cybercrime for continuous customer trust & sustainability.
Top Trends for Insurers in Canada

Rising partnerships between insurers and insurtechs
The insurtech sector is expected to experience significant growth in the coming years, and collaborations with major insurers will become mainstream. Insurance companies can benefit from partnerships with insurtech companies by creating a perception of being connected, dynamic, and potentially disruptive, thus surpassing their current state of customer engagement.
A Data-driven approach to understanding customers
It is estimated that the number of connected devices globally will reach one trillion by 2025. This will result in an abundance of data that insurance businesses can use to gain insights into their clients. These insights will enable the creation of new product categories, personalized marketing strategies, real-time service delivery, competitive pricing models, and more.
On-demand coverage
One of the trending strategies leveraged by Canadian insurers is offering on-demand coverage, which allows people to get insurance when needed without having to commit to long-term contracts or policies. On-demand coverage is often more flexible than traditional insurance, as it will enable people to choose the coverage they need for specific situations and pay only for what they use. This makes it easier for people with unique needs or limited budgets to obtain the protection they need without committing to expensive long-term plans.
Optimized claims processing to drive client retention
A report by Luge Capital, a Montréal-based fintech investment firm, states that insurers continue to enhance their digital distribution capabilities by turning their focus to claims management. The report emphasizes the significance of quality customer service in retaining clients, as Insurers can distinguish themselves by providing superior customer support during the claims process.
Conclusion
The Canadian insurance industry is an essential part of the country's economy, and the current market pressures have only highlighted the need for insurers to stay ahead of the curve. To do so, insurers invest in digital technologies and strategies to drive their business forward. This includes leveraging new technologies such as artificial intelligence (AI), machine learning, cloud computing, and blockchain to enhance customer service, improve operational efficiency and reduce costs.
Overall, the Canadian insurance industry is making significant strides in its digital transformation journey by investing in new technology solutions and exploring innovative ways of engaging with customers. By taking advantage of these opportunities, Canadian insurers will remain competitive in today's rapidly changing marketplace while providing excellent customer service experiences that will improve the business bottom lines.
How Testingxperts Helps Canadian Insurers Achieve Business Excellence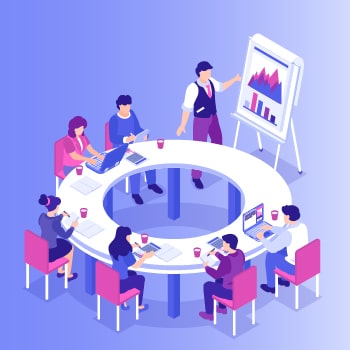 TestingXperts has extensive industry experience enabling next-gen specialist QA and software testing services for global clients across various domains. With an in-depth QA insurance domain experience leveraging in-house AI accelerators and RPA-based automation frameworks, we ensure the delivery of scalable and robust insurance products with faster testing outcomes. Our focus is to keep pace with the evolving insurance market across the agile and DevOps projects, ensure regulatory compliance, and provide high-quality solutions enabling seamless customer experience (CX).
We cater end-to-end testing of the lifecycle of Insurance solutions to enable high-quality outcomes for customers. Our Insurance Test Center of Excellence (TCoE) has a well-defined tool-agnostic framework, test accelerators, a comprehensive testing approach, tools, metrics, and governance with many Insurance domain QA experts.
Benefits For Insurance Businesses with Our Insurance QA Services
• Deliver seamless insurance solutions without any performance bottlenecks
• Deliver scalable and robust insurance products to enable a seamless customer experience CX
• Ensures faster time-to-market with AI and RPA-based automation
• Ensure 100% automation of smoke and regression tests for faster testing outcomes
• Reduce overall regression testing time by nearly 90%
• Help to achieve zero production defects
• Continuous testing ensures quicker releases and faster time-to-market
• Reusable test scripts reduce the overall testing costs
• Save up to 40% on QA costs
TestingXperts Differentiators
• AI, ML, RPA, and No-code/low-code based automation for superior insurance solutions.
• Tool, technology, and device-agnostic frameworks and accelerators ensure faster testing outcomes.
• Dedicated Test Center of Excellence (TCoE) for Performance, Security, mobile, and packaged applications
• Reusable test repositories to enable reduced time-to-market
• Greater E2E test coverage and proven testing methodologies to allow seamless integration with the insurance project development life cycle
•Successfully delivered insurance testing projects to Fortune 2000 clients with a team of 50+ insurance domain experts with over 1000+ QA experts in-house
• Rich pool of expert resources having end-to-end functional knowledge of the insurance business processes
• Enable flexible resourcing models to best meet client's business needs
• Efficient quality gates mechanism ensuring post-production defect reduction
• Pay-as-you-go pricing
• 24×7 seamless customer support