Published: 05 Oct 2021
How to Build an Effective Automation Testing Strategy For Businesses
Last Updated: 09 Aug 2022
In today's fast-paced world, every business needs quality products to be rolled out faster to the market to stay ahead of the competition. In order to get superior quality products to the market early, software testing plays a significant role. Businesses leverage many types of software testing such as functional, regression, smoke, non-functional testing, to name a few. Specifically, as businesses are rapidly embracing DevOps and agile practices to accelerate software delivery, the concept of automation testing is leading the charts in their quest for faster and quality releases.
Content 1. What is Automation Testing? 2. How to build an Effective Automation Testing Strategy? 3. 4 Major Automation Testing Trends to Look at in 2022 4. Conclusion 5. How can TestingXperts (Tx) help?
What is Automation Testing?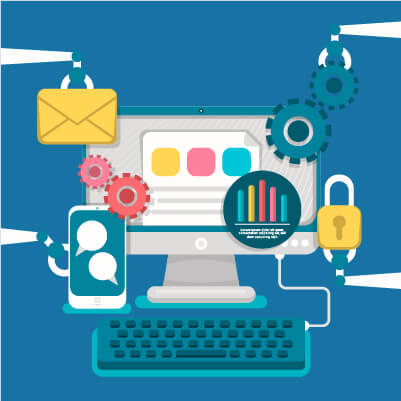 Automation testing is an advanced software testing method in which automated tools and frameworks are used to test the software. Unlike the manual software testing method, the software test automation method needs minimal human intervention except for writing the scripts, and these scripts are automatically run using automation tools. The automation testing method saves the QA team efforts significantly in performing the repetitive tasks and reduces the regression time and cost. This testing method fast tracks the overall testing process and reduces the test cycle time drastically.
It has been noted that the automation testing market has been rapidly growing in leaps and bounds in recent years. According to MarketsandMarkets, the global automation testing market size is expected to grow from USD 12.6 billion in 2019 to USD 28.8 billion by 2024, at a CAGR of 18.0% during the forecast period (2019-2024).  According to GlobeNewswire, the automation testing market is expected to reach USD 68 billion by 2025. Integration of developed technologies, including the Internet of Things (IoT), DevOps, and Artificial Intelligence (AI), into the industrial processes, have encouraged businesses to choose automation solutions in their operations and holds as the primary factor driving the demand for this market.
However, businesses should adopt an effective automation testing strategy to get faster releases and deliver a seamless customer experience (CX) with high-quality products.
How to build an Effective Automation Testing Strategy?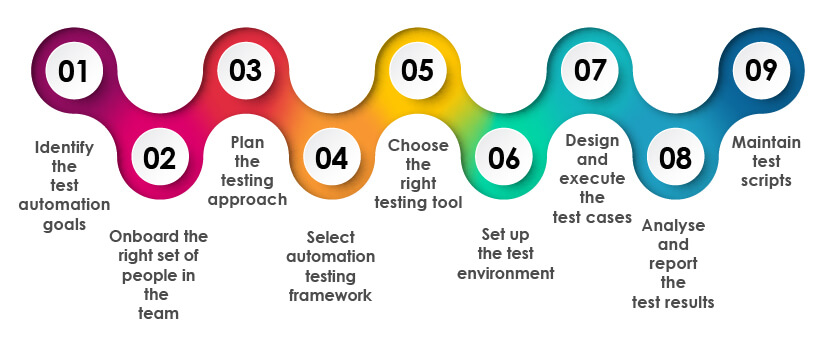 A well-planned automation testing strategy is the key to the success of the automated software testing process, and when successfully executed, it delivers numerous benefits. Some of the benefits include increased test coverage, increased test reliability, faster time-to-market, quicker ROI. Businesses need to adopt the below-given process for an effective software test automation strategy.
Identify the test automation goals:
Identifying testing goals even before starting the automated testing process is essential as it helps keep the testing process on track. The goals can be faster test execution, improved test results, improved accuracy, reduced regression time, cost savings, etc.
Onboard the right set of people in the team:
Once the automation goals are identified, it is essential to have the right set of people in the team. The teams should have good hands-on experience to handle tasks such as writing the test scripts, running the tests, checking the test failures, updating the tests, writing regression tests, etc.
Plan the testing approach:
After the right team is identified and tasks aligned, it is time to plan the testing approach. It is essential first to determine what is to be automated, then select the level at which the test is to be written, and finally decide what type of test is to be executed.
Test automation frameworks are the guidelines that need to be followed while writing and running the tests. Based on the need, teams can choose frameworks such as Linear scripting (record and playback), Library architecture testing framework, Modular based testing framework, Data-driven testing framework, etc.
Choose the right testing tool:
It is essential to choose the right testing tool for a successful automated software testing process. Typically, to select the right testing tool, it is necessary to check its compatibility with the current project's technology stack, language support, test environment support, browser, operating system (OS) support, mobile/desktop/web app, etc.
Set up the test environment:
Once all the above steps are accomplished, it is time to set up the test environment to execute the test. To set up the test environment, acquire the hardware and software required to run the test.
Design and execute the test cases:
This is a crucial step where test scripts are created and executed. While creating the test scripts, make sure they are reusable, well-structured, and properly documented. Once the test scripts are created, execute them using automation testing frameworks and tools.
Analyse and report the test results:
Finally, after the test execution process is completed, it is important to analyze the test results to check what went wrong, what needs to be fixed or improved, how successful the test was, etc. It is necessary to share the test outputs and findings with all the stakeholders.
Maintain test scripts:
As the last step, it is necessary to maintain the test scripts so that they can be reused for regression tests or for testing a similar kind of software. Also, keep cleaning the obsolete test cases and adding the new test cases to the repository to ensure effective automation and future reuse of the test scripts.
For a successful automation testing journey, building an effective test automation strategy and adopting the latest automation testing trends is essential for today's businesses to stay ahead in the market.
4 Major Automation Testing Trends to Look at in 2022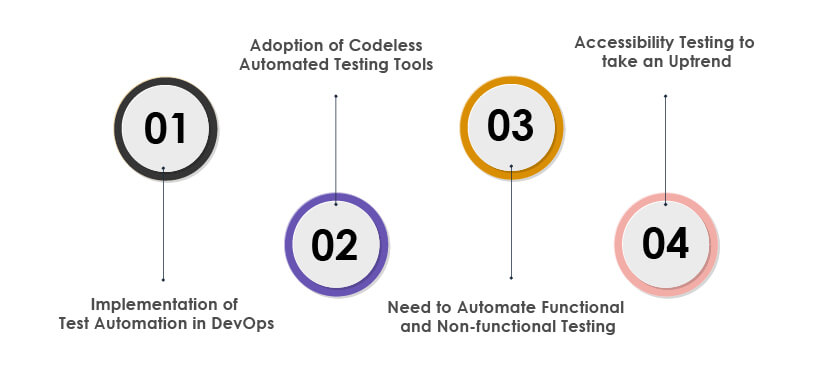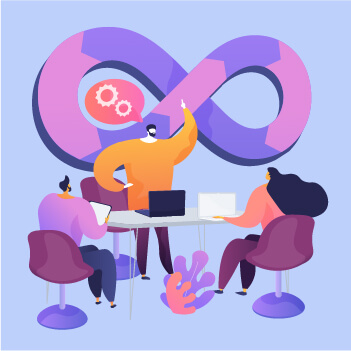 DevOps has been in practice for some time now, but the use of test automation in DevOps is said to increase significantly. According to EINPresswire, The automation testing market is expected to grow from USD 8 billion in 2018 to USD 60.4 billion by 2026, at a CAGR of 33.4% during the forecast period 2018-2026. The major contributing factor for the growth of the market for automation testing can be the rise of DevOps methodology in automation.
Moreover, enterprises can take DevOps to an entirely new level by increasing the implementation of automated testing in DevOps and leveraging robust automated security testing services. It will enhance security and will also ensure early and continuous security testing throughout the software delivery pipeline. Some of the leading automated testing tools for DevOps and continuous testing are Test Sigma, Selenium, Appium, etc.
Adoption of Codeless Automated Testing Tools: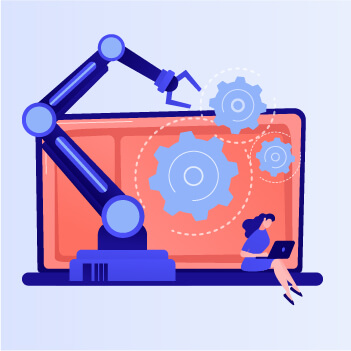 Increased adoption of codeless automated testing tools will be the major trend in the upcoming year. According to the Perfecto Report titled "The 2021 State of Test Automation Report," 40% of companies are interested in using codeless solutions.
Codeless testing is a process of creating automated tests without writing a single line of code. It requires the use of codeless testing tools that are built on AI and visual modelling technology.  There are various benefits of codeless testing techniques like ease of usage, faster test execution, easy reviews, optimum utilisation of resources, etc. Some of the leading codeless testing tools are Katalon Studio, TestCraft, Perfecto, etc.
Need to Automate Functional and Non-functional Testing: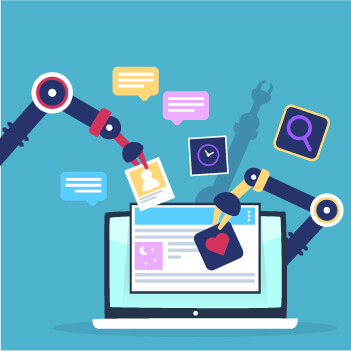 It is expected that there will be a significant increase in software test automation. Joe Colantonio, in one of his articles on "Automation Testing Trends 2021 Top 10 Predictions," has stated that there will be an increasing need for more automation practices, and there is a  need to automate functional tests and non-functional testing (performance testing, security testing, accessibility testing, usability testing)
Since businesses today face constant pressure to deliver high-quality software faster to the customer, the way forward for businesses is to automate the software testing process. By automating functional and non-functional tests, businesses can achieve increased test coverage, faster test execution, high-quality product, and faster time-to-market. However, automation of the software testing process is not possible without quality automation tools. Hence, for functional tests, businesses can leverage Selenium, Tricentis Tosca, Test Complete, etc.,  and for non-functional tests, they can leverage JMeter, Neoload, etc.
Accessibility Testing to take an Uptrend: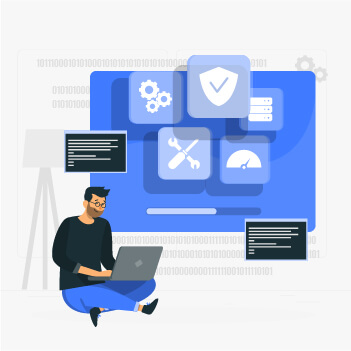 Another trend that is expected to gain momentum is the rise of accessibility testing. According to a report by GlobeNewswire, the accessibility testing market is expected to hit $606.46 million by 2027. As businesses continue to adopt digital means of serving and connecting with customers, the need for seamless accessibility of software is rising across industries.
Businesses need to ensure their software is equally accessible to all people and those with disabilities like blindness, motor impairment, color blindness, cognitive disabilities, etc. Businesses should ensure their apps follow certain accessibility guidelines such as W3C's, i.e., WCAG 2.0, WCAG 2.1, Section 508, Stanca Act, etc. Businesses can leverage various accessibility testing tools such as Dynomapper, WAVE, JAWS, etc.
Conclusion
With the continuous adoption of DevOps with the rising demand for high-quality products, automated software testing has become a necessity for businesses today. This testing method is expected to grow manifold in the coming years along with embedding AI and ML, and enterprises must leverage automation for faster releases, high-quality products and can reach the market early to deliver enhanced CX. Businesses should leverage next-gen QA and independent software testing services providers for the test automation in DevOps implementation.
How can TestingXperts (Tx) help?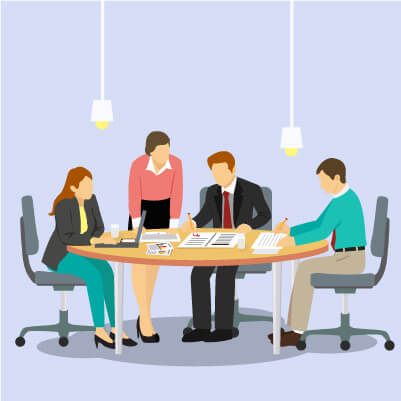 TestingXperts (Tx) has been at the forefront of enabling test automation services for clients across industries. We have expert QA teams with rich expertise in all leading open-source and commercial automation tools. Tx has an in-house extensible automation framework, Tx-Automate, which is modular, reusable, and compatible which can be customized based on the business need. Moreover, Tx has many tool partnerships with leading enterprise tools such as UiPath, Tricentis, AccelQ, and more. Our test automation engineers have enabled RPA UiPath Test Automation for global clients such as Spotify, a leading audio streaming company in Sweden and the US. Therefore, Tx can be a one-stop solution for all your automation software testing needs. Get in touch with our automation testing experts to know more.