Published: 09 Aug 2022
How AI Chatbot Enhances CX in Different Industries?
Last Updated: 23 Aug 2022
The rapidly evolving digital world is striving to keep up with the increasing demands of the customers. Most consumers want their product or service provider to be available 24/7 and believe an organization's customer experience (CX) is as important as its product or service quality. AI Chatbot is an efficient solution to these dynamic needs and expectations as these chatbots replace live chat and other forms of contact, such as emails and phone calls.
Contents 1. An overview of AI chatbot 2. How Does AI Chatbots Work? 3. An Overview of how AI chatbot enhances the CX across industries 4. Future Trends of AI and Chatbots 5. What are the Leading AI Chatbots? 6. Conclusion 7. How can TestingXperts (Tx) help?
A chatbot simulates human conversation through text or voice interactions. Organizations in both business-to-consumer (B2C) and business-to-business (B2B) environments deploy chatbots to handle customer-centric tasks. Adding chatbot assistants reduces overhead costs and enables organizations to provide customer service during hours when live agents aren't available.
An overview of AI chatbot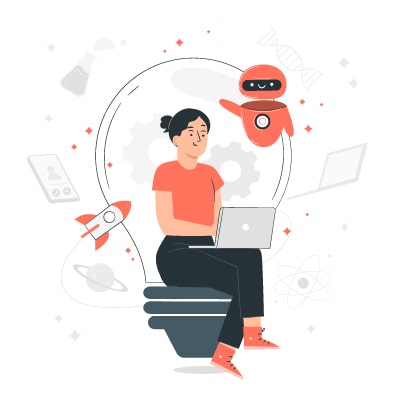 AI-based chatbots are trained to have human-like conversations using a process known as natural language processing (NLP). With NLP, the AI chatbot can interpret human language as it is written, enabling it to operate more or less independently.
AI chatbots can understand language outside pre-programmed commands and respond based on the existing database. Customers can lead the conversation by voicing their intent in their own words. AI chatbots are programmed to learn from their conversations. Over time, chatbots adapt to user behavior and optimize their responses to different patterns and situations. Chatbots analyze how a customer feels and make predictions about the customer's needs. AI chatbots' ability to adapt and provide customized solutions is leveraged across industries to streamline business processes and enhance the overall customer experience.
How Does AI Chatbots Work?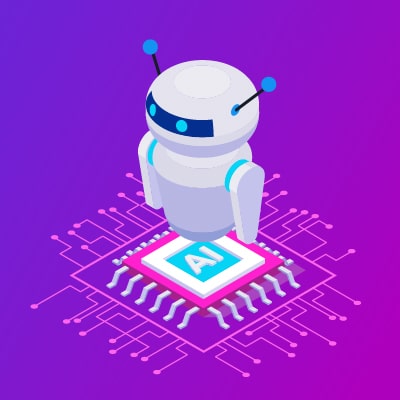 Chatbots work on 2 major principles, one is adherence to a series of predefined rules, and another is using AI to interpret queries and perform the necessary action.
Rule-based chatbot:
These chatbots are programmed with a limited range of instructions and the conversation depends solely on the predefined rules. Compared to AI chatbots, Rule-based chatbots are easier to program as they are based on a true-false algorithm that enables the bots to understand the user queries and provide the relevant answers.
AI-based chatbot:
AI chatbots are driven by an artificial brain or AI. AI-based chatbots are trained using ML to understand diverse user queries. AI chatbots continuously learn from user interactions and maintain a constant learning curve. AI chatbots can detect user intent, language, and provide recommendations to the users.
An Overview of how AI chatbot enhances the CX across industries
AI Chatbot in Banking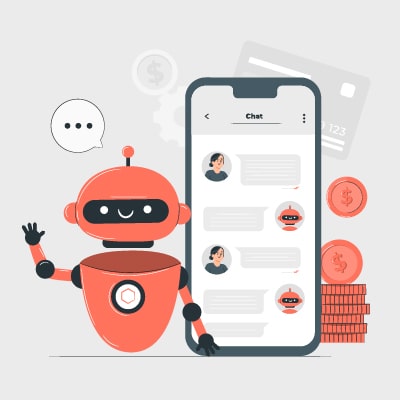 • Chatbots enhance the CX for bank customers by managing requests swiftly and efficiently
• Acts as listening channels for banks to better understand user habits, measure customer actions, and provide personalized offers and services
• Helps to increase bank's brand value and customer loyalty by ensuring 24x7x365 customer query resolutions
• Through iterative learning from customer engagements, these chatbots enhance CX by helping increase the number of ways customers can ask questions
• According to Juniper Research, chatbots are expected to save banks $7.3 billion per year by 2023, equivalent to more than $862 million man-hours thus improving the customer CX
• Bank of America and Citibank are some of the few market-leading banks that have released voice and text-capable chatbots
AI Chatbot in Fintech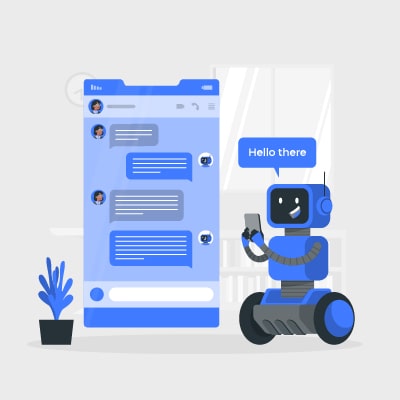 • Chatbots in FinTech assist customers in resolving their requests dynamically
• Modern chatbots enable customers to connect with digital wallets, bank accounts, and more
• Engages with customers over emails, social media platforms, text messages, etc.
• Significantly improve CX by simplifying the online payment process by helping customers find and make payments via their preferred methods
• Gathers sensitive customer data, which is analyzed to understand the customer's requirements and expectations to enable a great CX
• Fintech businesses can ensure data compliance with chatbots by recording customers' consent to store data and retrieving the same when required
AI Chatbot in Healthcare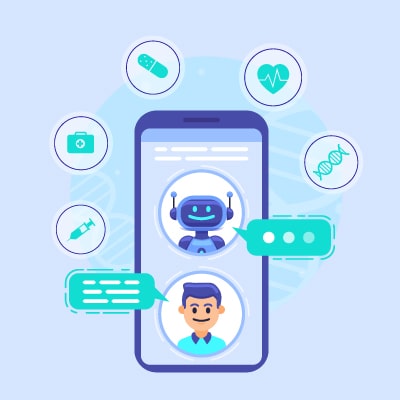 Automated reminders help doctors to free up staff as per the schedule and ensure a reduction in no-show appointments too. Chatbots are another kind of automation that improve the CX or patient experience by answering patients' questions, providing them with additional information, and booking appointments.
Patient outcomes- related benefits
• Conversational AI chatbots serve as the primary point of contact in the healthcare industry
• Helps with patients' medicine prescriptions by giving the number of times they need to take it each day and how to use it
• New chatbots also send reminders via Facebook Messenger for patients to take their medicines
• Bots help elderly patients by sending notifications on their regular health checkups and diagnostics needed as per their monthly health evaluations
• Serves as a preliminary diagnostic tool by analyzing patient symptoms through a series of questions and offering health-related recommendations
• Helps to educate patients with doctor-approved resources
• Helps improve digital patient CX
Employee-related benefits
• Medical staff continues to use chatbots for record access
• Helps to Identify areas of staff working schedules that need improvement
• Monitors patient-reported outcomes for the staff
• Improves staff training
AI Chatbot in eCommerce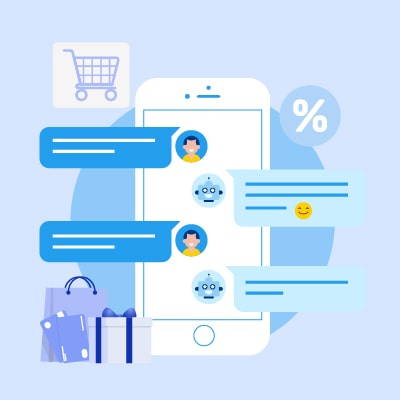 • Chatbots enable retailers to foster better CX
• AI-based chatbots learn and adapt to complex business queries and offer quick resolutions
• Provides 24X7 support while eliminating the cost of a full-time customer support staff
• Collects visitor data to provide better product recommendations and improve CX
• Understands customer inquiries to personalize product and services pages
• Helps customers find the exact product from a huge catalog and directly move to the checkout page
• Notifies customers when items get out of stock and provide relevant alternates based on their preferences
• Informs customers about their expected product delivery date and time
• Reduces human error and deploys efficient customer service with minimal costs
• Reminds users of their abandoned shopping cart and asks them to proceed towards checkout or clear the cart
• H&M's chatbot provides great CX by asking customers about their style and offering products accordingly
• eBay's chatbot 'ShopBot' guides customers through the products, asks questions, and gives recommendations like a real sales associate
AI Chatbot in Insurance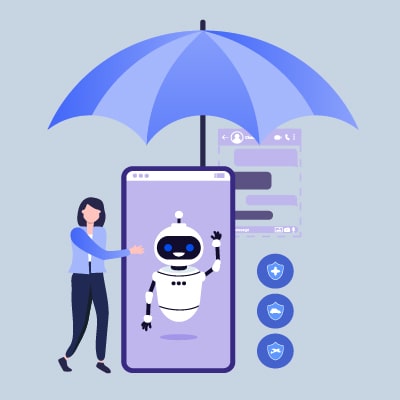 • Conversational AI chatbots can offer an excellent CX during onboarding, renewal, and claims
• FAQ bots can streamline onboarding by providing specific information to policy seekers
• Automate the renewal process by guiding policyholders in easy steps
• Help with standard transactions like account management and capturing customer data
• Promote personalized financial products at the right time
• Provide 24/7 technical support
• Collect customer feedback and serve as a virtual agent
AI Chatbot in Travel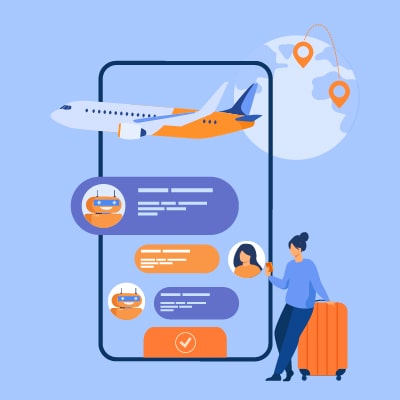 • Provide instant response 24/7 across different communication channels
• Recognizes users' intent to deliver the right response
• Provides updated information about travel prices, destinations, packages, and comparisons
• Helps inquire about critical reservation data such as ID or passport data, choosing flight seats, changing check-in dates, refunds, policies, etc.
• Generate cross-selling opportunities by offering flight + hotel packages, car rental options, discounts on activities, etc.
• Perform reservation cancellations without handovers to live agents
• Manage luggage inquiries and generate luggage claim requests in case of lost baggage.
• Expedia offers a Facebook messenger chatbot to enable users to browse hotels around the world and check availabilities during specific periods
• WestJet's AI-powered chatbot Juliet offers virtual assistance on chat, WhatsApp, Facebook Messenger, and Google Assistant, resolved 74 percent of customer service tickets without human intervention during the pandemic
Future Trends of AI and Chatbots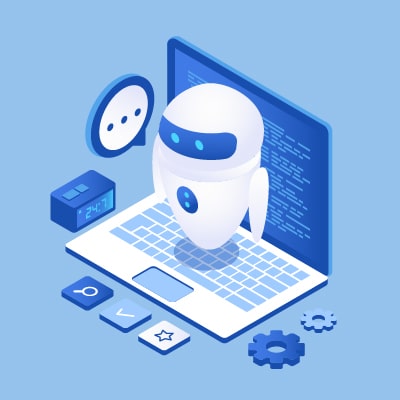 Chatbots today are changing the way businesses communicate and understand their customers. With AI, chatbots are able to deliver an optimized and personalized CX while saving companies money through customer service, internal processes, and marketing efforts. According to Juniper Research, chatbots will save $11 billion and over 2.5 billion hours for retail, banking, and healthcare industries solely on customer service inquiries. For all the industries mentioned above, not only will chatbots enable businesses to take customer interactions to the next level, but they will also free up human resources for other business-critical tasks. Here's a quick look at what the statistics say about the future trends of AI and chatbots:
• According to Cognizant, the market size of Conversational AI will reach USD $1.3 billion by 2025
• Juniper research states that chatbot eCommerce transactions will reach USD $112 billion by 2023
• Gartner predicts that more than 50% of enterprises will invest in chatbot creation
• As per CNBC, chatbots will handle 75-90% of customer queries by 2024
What are the Leading AI Chatbots?
• Alexa for Business
• HubSpot Live Chat
• ProProfs
• Tidio
• Mitsuku – Pandorabot
• Botsify Salesforce Einstein
• WP-Chatbot
Conclusion
Today, customers need on-demand and 24/7 business support. Therefore, businesses across industries are rapidly adopting AI chatbots to deliver quicker and continuous customer support. AI-powered bots understand the user intent and interact with them just like humans.
However, AI being a high-end technology, it is essential to test the chatbots to ensure their reliability and security. Businesses should leverage AI testing from an independent Next-gen QA and software testing service provider for high-quality chatbots.
How can TestingXperts (Tx) help?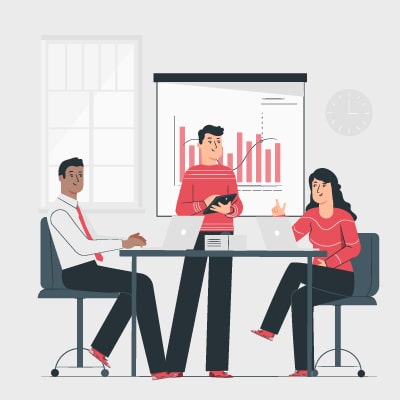 TestingXperts (Tx) is a leading next-gen software testing services provider that delivers end-to-end AI chatbot testing services for businesses across domains.
Our AI chatbot testing services overview
• Specialized testing
• Regression
• API
• Conversation flow
• Domain-Specific
• Crow
• Performance and security
• NLP & Cognitive Service
TestingXperts teams leverage an in-house framework 'Tx-Botomate' to ensure seamless AI Chatbot testing.
Tx-Botomate Features Overview:
• Voice and chat automation
• Integration with Test Management and Bug Tracking Tools
• OS independent
• NLP
• CI Integration
• Insights
Get in touch with our experts to know more.